Making connections for 60 years
Bringing originality to original equipment manufacturing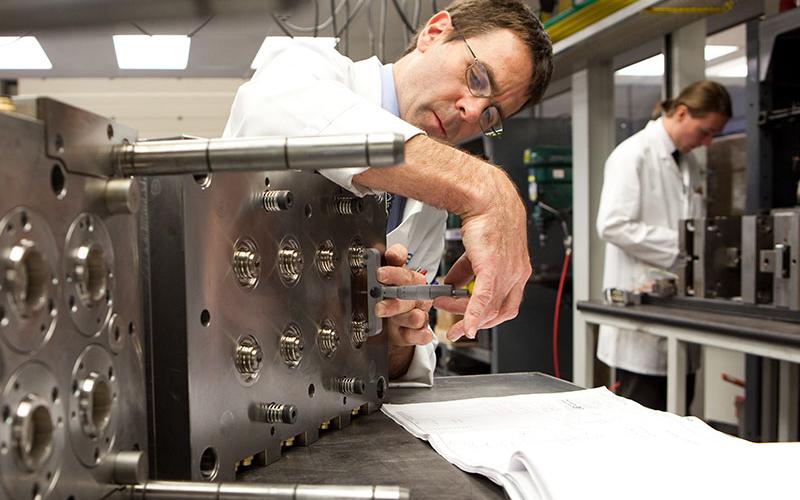 Since 1961, John Guest's pioneering innovations have been transforming performance and efficiency for many industries. Back in the 70s, John Guest invented push-fit technology that revolutionised the way connections are made.
Market leaders and niche players have been using our technology for decades to solve the key challenges they face. Why? Because the clever science behind our technology ensures optimal performance, longevity and fast and simple installation.
From distilling wine to hydroponic farming to animal feeding equipment, environmental test chambers and fuel cells, the OEM applications are endless.
Precision engineering and world-class quality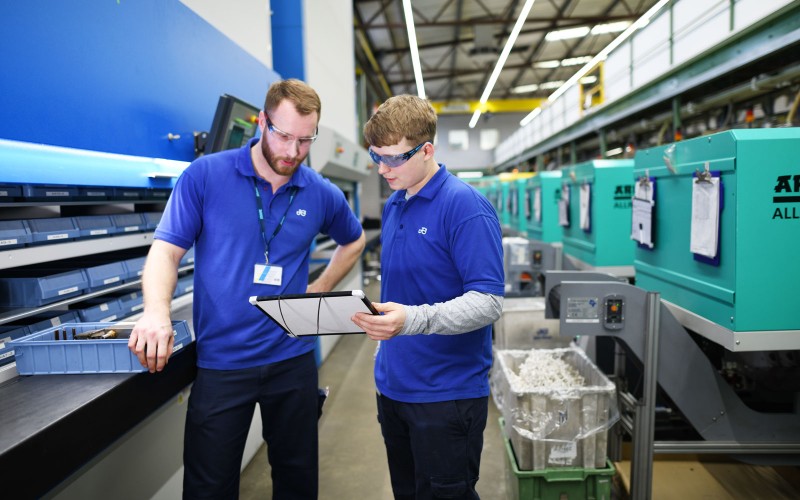 Innovative design is at our core. It means clever, time-saving solutions for you, engineered with lasting quality you can rely on.
From state-of-the-art R&D to world-class product testing and quality control, our innovations are the by-product of pure engineering mastery. The same ethos drives our customer service and design capabilities, ensuring we provide expert support whenever you need it.
Suitable for air, vacuum and fluid applications, we offer an extensive range of push-fit solutions including cartridges, fittings, tubing and valves.
Benefits of John Guest push-fit technology for OEMs
Bespoke solutions to individual specification
Reliable push-fit connection technology
Low insertion level and high burst pressure
Soft metal or plastic housing materials
Global expertise with local technical support
Bespoke solutions for OEMs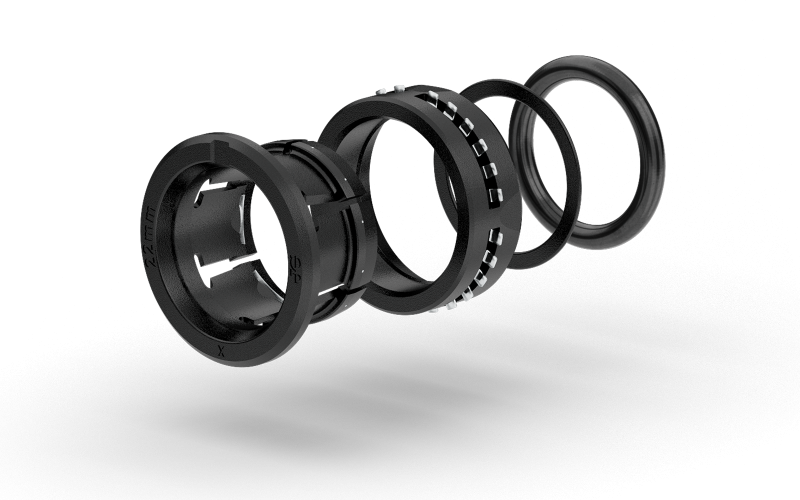 Blending engineering and manufacturing expertise with a high-quality service enables John Guest to develop customised solutions to meet the needs of many different customers.
By working in close partnership with you, we integrate our push-fit technology into your own branded products. From initial concept to CAD design, prototype testing through to full production, our teams are on hand to provide expert advise and support every step of the way.
Here are some examples of the type of projects we get involved in.
Venturing into the jungles of Indonesia 

Teaming up with LightWell, who design and build self-contained water purification and lighting units, we helped remote communities get the clean and fresh water they need. Using John Guest push-fit products, these units were simple to install and integrate, which was a key requirement, as they were fitted in hard to access areas. 

Battling the heat in Spanish supermarkets

Ramarpul creates humidification and evaporative cooling systems for multiple industries. John Guest push-fit connectors are used in their misting system, which sprays the fresh produce at intervals, providing consistent moisture and cool air. Connecting all the pipes within the system, our leakproof JG push-fit fittings can also be assembled and disassembled quickly for repair or maintenance. 

Home brewers take the chilled approach

Brewolution, a Danish company specialising in the home brewing market, specified our products in its private beer brewing solution, due to their easy and fast installation.  Our John Guest fittings are used to help manage the flow control of wort, the unfermented beer, in their home brewery system.

Inspiration, invention, infusion

AEG needed a solution to make the resin infusion manufacturing process, widely used in the marine, aviation, automotive, and industrial sectors, safer and more efficient.  John Guest OEM cartridges were selected to incorporate into their system. When the system is under pressure, the quick push-fit connection applies more grip to ensure a strong seal. Preparation and setup are also quicker, helping make the entire process more efficient. It also lowers waste  as components are reusable within a normally single-use application.

Spraying a little innovation on the agriculture world

Altek was looking for a solution for their agricultural sprayers to improve the chemical processing of vegetable produce. Incorporating our push-fit technology, which is UV stabilised and resistant to liquids from various chemical compositions, improved the efficiency of Altek's system, while making it easier to install, amend and repair. It also reduced the requirement for electrical power.
Learn more about our OEM solutions by downloading our brochure.
"Having worked with John Guest for over 30 years, the relationship is the longest of any of our suppliers. We use their technology in a number of our product assemblies, which has proved transformative to product acceptance in the market and subsequent sales success. We look forward to further enhancing our range to incorporate JG. Congratulations and we wish you every continued success as an icon of British manufacturing."

John Hewitt, Managing Director, Betavalve

"Over the many years that Allpure has worked with John Guest, it has been an interesting journey as both our companies have grown and adapted with products that are needed by the market, especially with our water solutions approach. Allpure wishes everybody at John Guest congratulations on the 60th celebrations and future growth."

Darren Bradford, All Pure Filters Ltd, European Operations Director

"We're pleased to work with John Guest who work with us to provide integral components for our standard dispense systems in pubs and our SmartDispense system, which provide a more environmentally friendly solution to draught dispense. Their parts are simple to install and consistently reliable - simply put, 'fit and forget'! The quality of John Guest products are reflected in their manufacturing and work ethic, the factory at West Drayton is an example of how to do manufacturing the right way."

Stuart Briant, Technical Manager UK, Heineken

"Sinop has been working with John Guest for 25 years. We especially value the reliability of the connectors, the wide range, the speed of supply and flexible communication. JG couplings are also very well perceived by our customers and are taken as a quality standard. The annual production of around 20K manufactured devices is supplied together with almost 900K John Guest connectors to many European countries."

Radim Šimeček, Sinop
Here's to the next 60 years
We're proud of what we've achieved over the past 60 years, and our engineers are focused on many more innovations to come. Our most important innovation ever? The next one, of course.
Made in the UK. Trusted worldwide.  
Find out about the other industry sectors we support and why we've been trusted for 60 years. 
Our story in the making...
Get in touch with our experts to find out how we can support you and your business.