End user stories
From repair and maintenance, to renovation, remodelling and new build construction, see how our push-to-connect solutions help plumbers and contractors innovate in simple and efficient ways, each and every day.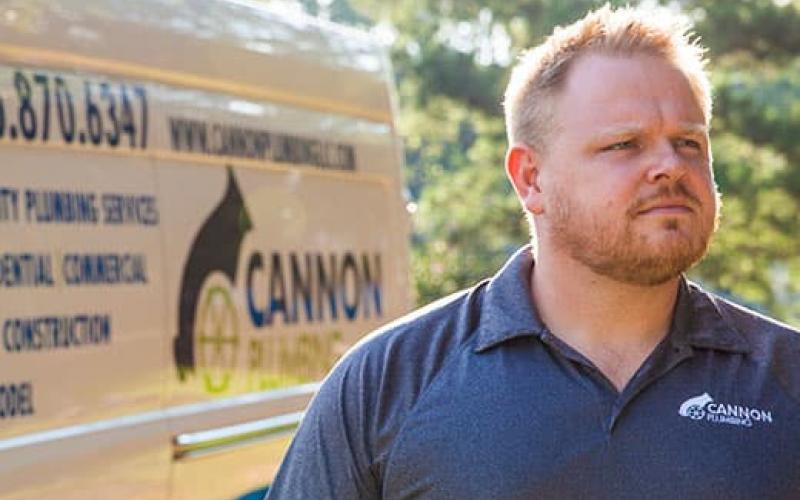 "SharkBite products have become integral to my plumbing projects, especially as a transition and repair fitting. They're very quick and easy-to-use, and there's no need to wait for glue to dry or for water to stop dripping. I can put SharkBite fittings behind drywall, tile or beneath the floor and don't have to worry about it. I can sleep at night and I know my customers can, too."
Clint McCannon, Owner of Cannon Plumbing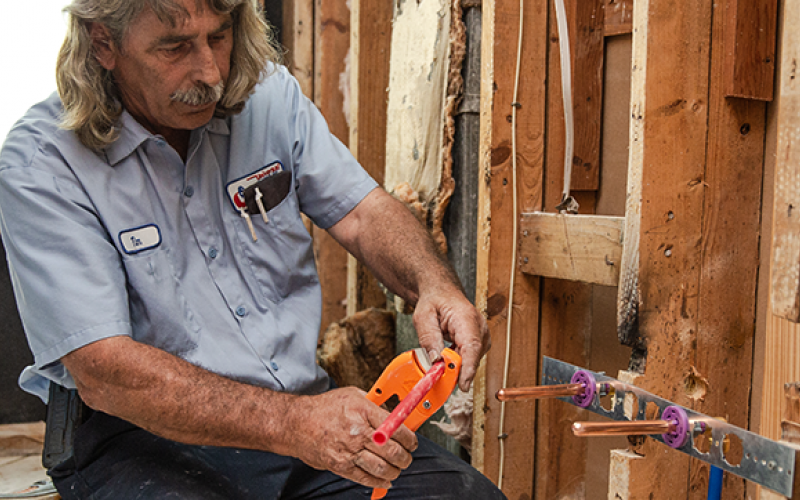 "I'm very difficult to convince, and I'm convinced. [SharkBite is] one of the greatest tools…one of the greatest moneymakers…one of the greatest time savers that we've had introduced to us. In the years I have used SharkBite, we've yet to have one fail. They've always served us well in what we've done."
Tim Redd, Universal Plumbing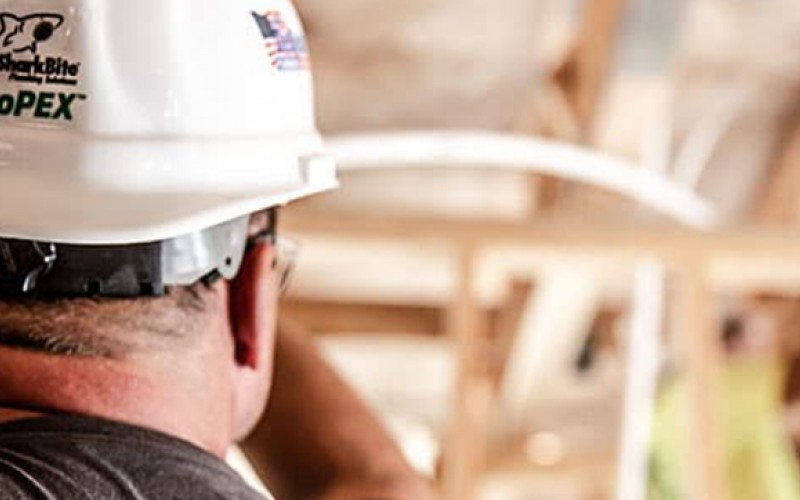 "We're under pressure to hurry up and get done, so the guys in the field like the speed and ease of SharkBite EvoPEX. It's a time-saver. We saved about 1/3 of the time when it came to rough-in. We've had 100% success and no failed fittings with EvoPEX."
Steve Rudesill, Department Manager, Joe Debelak Plumbing & Heating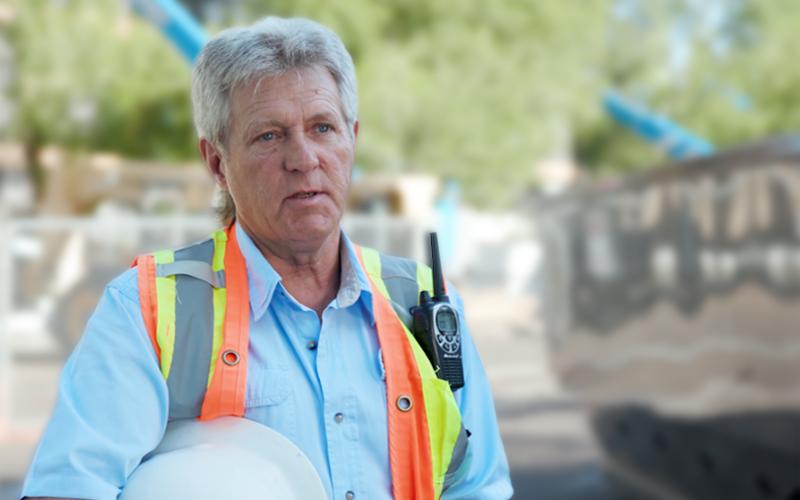 "If we had used crimp, we would have only completed three units a day. With copper, we wouldn't have even finished two. From here on out, any PEX jobs that I install will be with EvoPEX. I've bought more EvoPEX than anyone west of the Mississippi."
Russ Mounts, Owner & President of Inter-Mountain Mechanical Contractor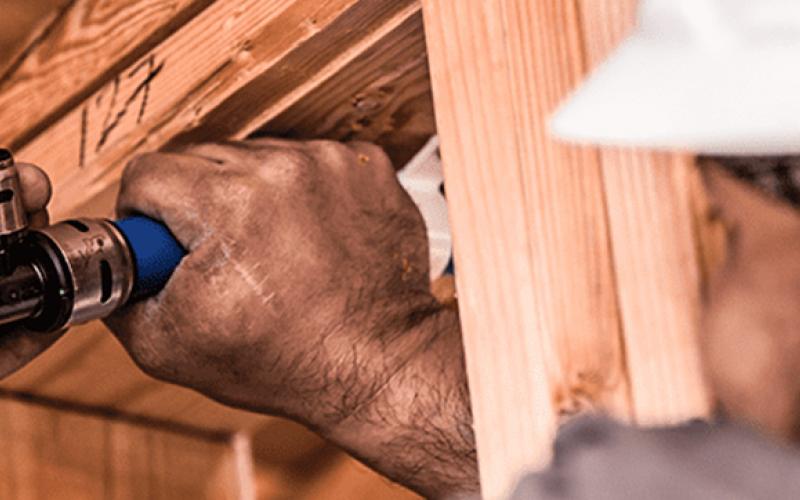 "We found that the savings in time was over 50 percent, so we chose to do a whole project with SharkBite EvoPEX just for that reason. We also use the TestRite Wedge, as we can easily hook up a hose to it and fill it up from anywhere we want to fill it from. If there is a problem, we can drain it at that point. It holds water…no leaks. It makes it so simple to test everything."
Rob Cosner, Dave Williams Plumbing & Electrical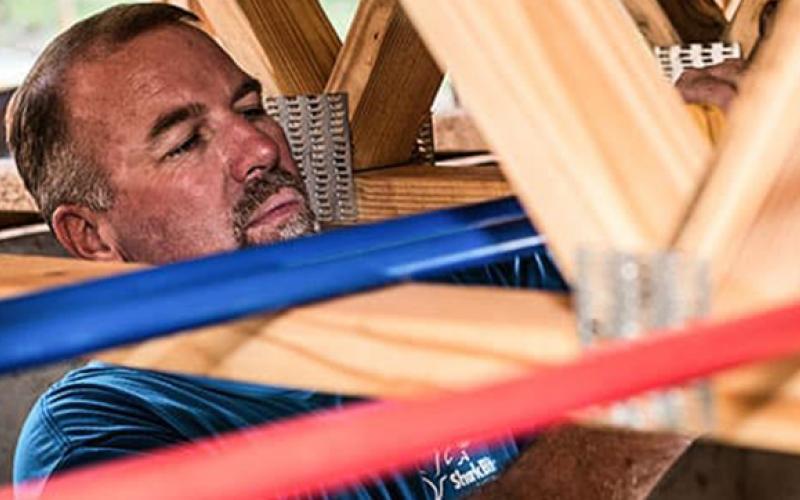 "I've done a lot of PEX fittings with the standard crimping, but this is the first full EvoPEX job that I've done. We loved it. It was the quickest water installation I've ever done. There were a few places that would have been hard to get to with standard crimp tools. The push-fit fittings with EvoPEX were very simple and made the struggle go away."
Jimie Yearwood, President of Yearwood Plumbing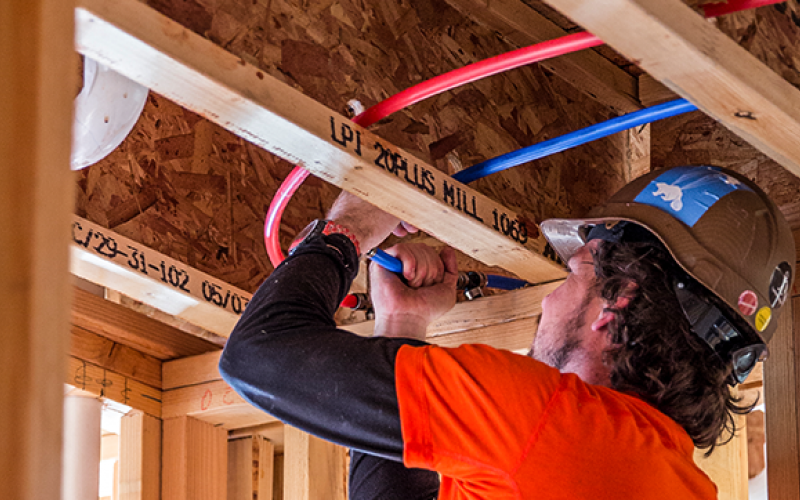 "Compared to a crimp where you're going to have to get the tools and it is a two-handed system, this is [a] one-hand [system] and you never have to stop. We can use one to two less people installing EvoPEX than you would a normal crimp system or solder system. We can do a job with less people, faster and right now, that's worth its weight in gold."
Chris Buss, Co-Owner of Buss Mechanical Services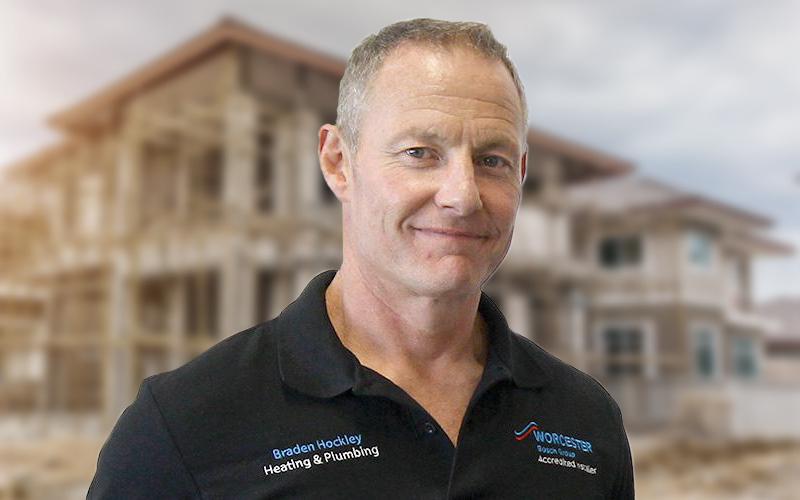 "I have used JG Speedfit since day one of my plumbing career as they are really well engineered products that I can rely on. Layflat pipe is my ultimate hero, as it has really helped in making central heating installations simple and effective. Flexible pipework also means you can complete retrofit projects in record time. Tool free tap connectors for baths are my second favourite as they really help with making a connection in tight spaces or where the access is difficult!"
Braden Hockley, Braden Hockley Plumbing & Heating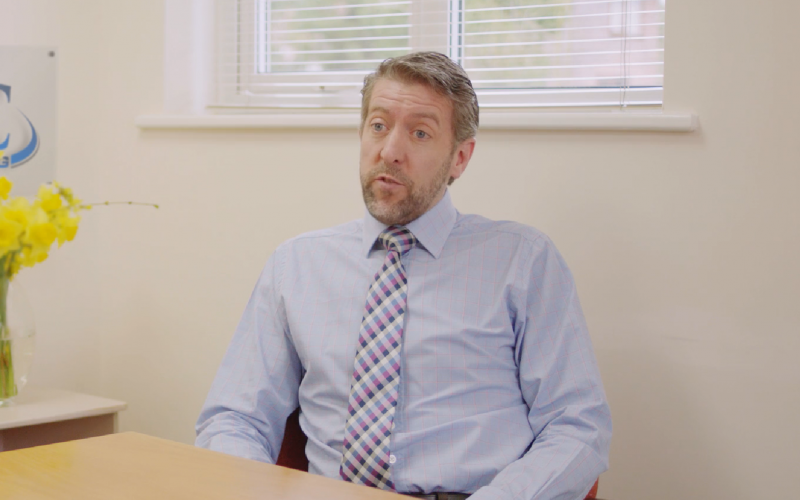 "We're currently using a vast range, if not all of the Speedfit range of fittings. The engineers love them because it is a very quick and easy solution, they don't have to get under baths and basins and into awkward spaces with spanners and tools, which they find difficult. Using Speedfit enables us to provide a solution for our customers at a cost-effective vantage point. The introduction of the Layflat pipe system has revolutionised our business, making our installation time quicker, easier and of a better quality."
Tim Anders, Anders Heating Company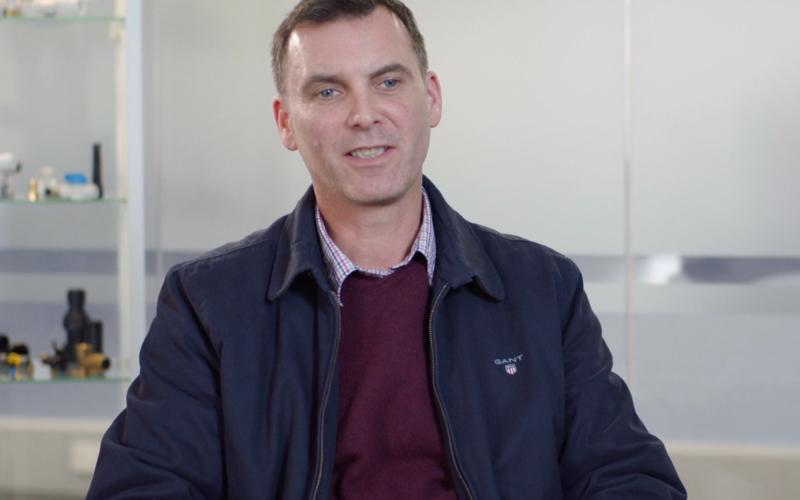 "Speedfit's plastic plumbing system is so much quicker and cleaner to use, and it can cut installation time down in half. I would strongly recommend the Speedfit plumbing system over all other brands. For three main reasons: the functionality of it, it's so easy to assemble and disassemble, the pipework is so easy to use, and the main reason is the inserts that come with a secondary rubber seal that just guarantees there's going to be no leak."
Tim Hutchinson, Plumber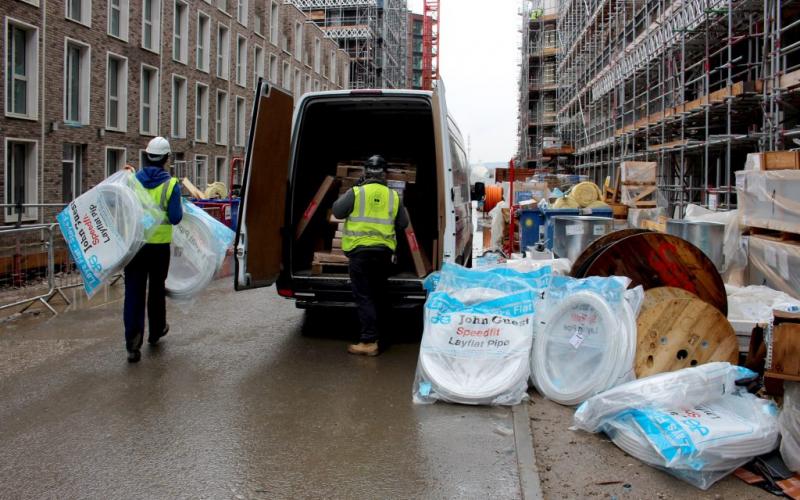 "The JG Speedfit team has been great to work with, providing mock-ups prior to installation, and suggesting alternative products from the range that can speed up the first fix process. They made sure the right stock was available for the project, delivering a thorough and efficient service. It meant that we were able to speed up the time it takes to complete interior work, enabling us to launch phases of the project more quickly."
Ray Parker, Managing Director, Parker Bromley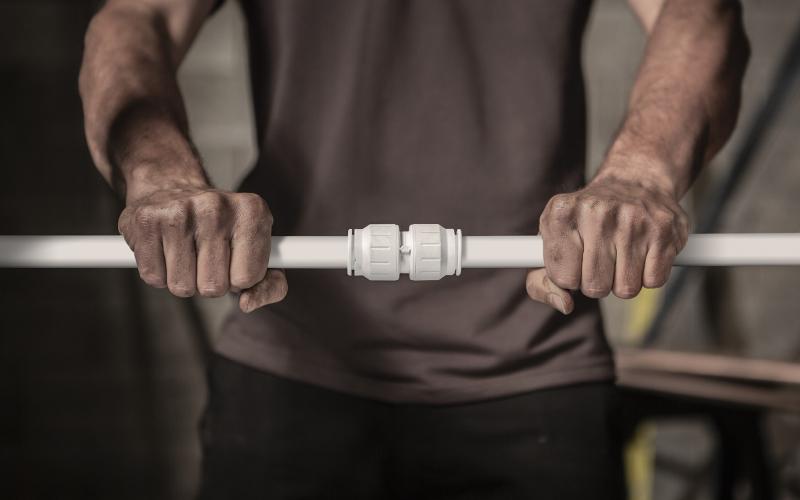 "Combining Speedfit's underfloor heating and thermostatic radiator valves enables us to offer our customers a single heating solution that delivers great energy efficiencies. The solution was easy to install using Speedfit push-fit fittings, manifolds and Layflat pipe, and the support from Speedfit was first-class."
Richard Doyne, Owner, Richard Doyne Plumbing & Heating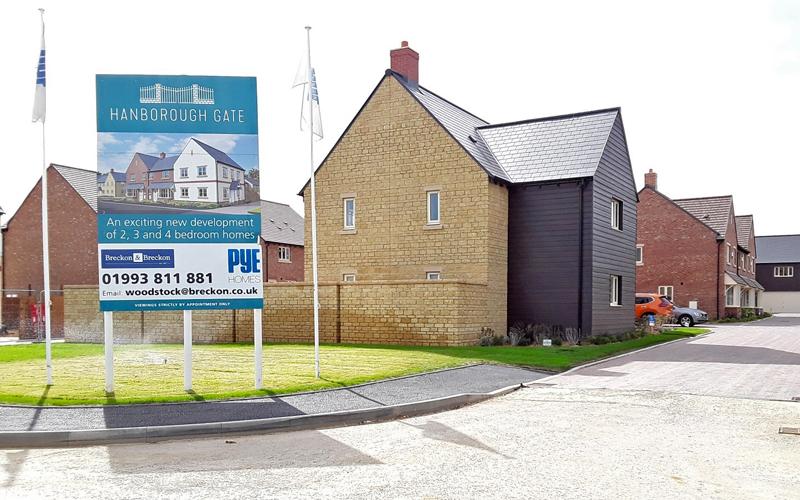 "Ease of installation, reliability and customer support were crucial factors for Pye Homes and that's why we chose JG Speedfit. The level of customer service and support is really what has impressed us most about John Guest. We have ensured that we are using the best products for the installation and they have been installed keeping best practice in mind."
Commercial Director, Pye Homes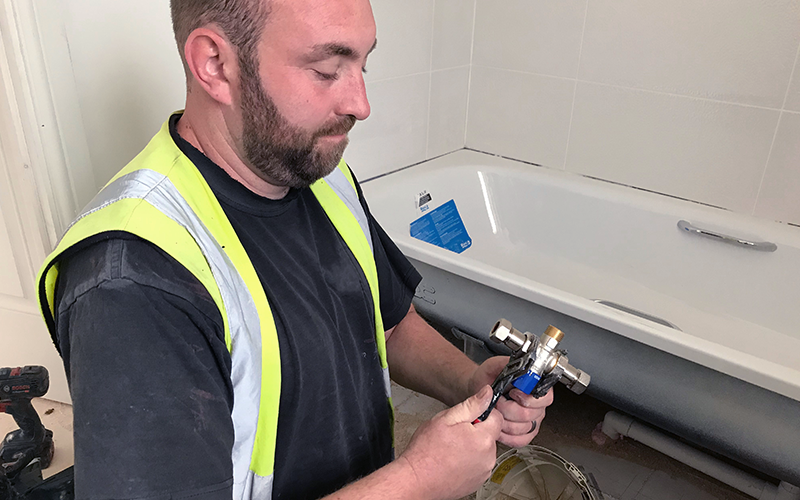 "The all new Easifit TMV by Reliance Valves is considerably smaller than other TMVs available on the market, which is ideal as we often have limited space when installing valves under the bath.
"I really appreciate that the cap includes a keyway for adjustment. It's always tricky trying to adjust these with a spanner when you're contorted in the space between a basin pedestal and bath!"
Mark English, Kevin Moulton Heating & Plumbing