Join us to shape a better world
A family of people
At RWC, we're more than just a family of brands; we are a family of people. Every one of us, in teams around the world, help make RWC what it is today – a company with a passion to make people's lives easier and more efficient, safer and comfortable. From our expert engineers that develop the latest innovations to our friendly customer service teams delivering first class service, everyone from the factory floor up plays an important role in the success of our business.
We are always looking out for fresh talent to bring new ideas and strengthen our teams. Whether you are starting out in your career or you are an established professional looking to progress, explore our site to learn more about us, our culture, our people, how you fit and our current vacancies. Join us and help us shape a better world for you, our customers and communities.
Our culture
We're committed to making sure our culture is innovative, diverse and dynamic – and our employees agree. Thinking differently, looking to the future and always striving for more, RWC pushes boundaries with bold ideas to transform the modern built environment.
Employing over 2,000 people across 44 locations worldwide, we are the global leader in push-to-connect technology, water control values and specialist-engineered solutions. All of our brands are united in a common goal – to make customers' lives easier, more productive and profitable with the clever products we make and service we provide.
Our culture is one of innovation where our people are encouraged to think differently and challenge the status quo. This is how we shape the world around us.
Our values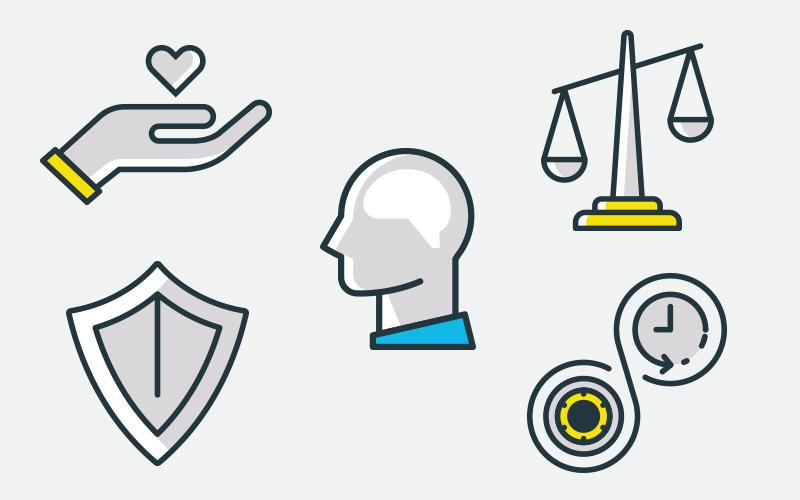 We're authentic. And stick rigidly to our beliefs. Just as we have from day one. Our values today are the same as those that our founding pioneers put forward way back in 1949. It's those values that have earnt us the trust and loyalty of customers all over the world.
From our talented apprentices to our engineers, who've served with us for decades, we recognise and appreciate their drive and innovative spirit. We encourage and inspire teams to work collaboratively and develop their skills alongside the framework of our values. That way, we're all on the same page, striving for the same goal and working in a respectful, stimulating environment.
A place that gives you room to grow
At RWC, there's room for all. Our people are passionate about what they do and are experts in their field. We employ a wide range of people to ensure our business is prepped to deliver the most advanced solutions to make customers' lives easier and more efficient.
Serving more than 60 countries through 44 locations, we employ over 2,000 people worldwide. From engineers to production operatives, technical experts and all the IT gurus, HR business partners and admin staff in between, everyone's shooting for the same sustainable goal. Plus, we believe wholly in empowering our people with the right combination of experience and support to give them the opportunity to develop personally and professionally, and provide our customers with world-class products and services.
Diversity and inclusion
We're a world leader because we're in touch with what matters most – employing people from all walks of life and realising the potential of each and every member of our team. We embrace diversity because it underlines individuality. That, to us, means fresh ideas, perspective and the ability to enhance our global reputation.
We shape a better world by helping people shape their own. When our employees can reach their full potential, they have more to offer themselves, our company and the world collectively. So we hire, retain and nurture talent as part of our diversity and inclusion strategy.
Our open culture encourages people to be themselves, do their best and inspire others. We're committed to creating a just, respectful environment where our teams can flourish.
Discover where you fit in
Career opportunities
Every single RWC employee plays a part in moving our family of brands forward, safely and efficiently. So, whether you're a new graduate, specialist or generalist, you'll find exciting opportunities with RWC all over the world. Find out where you fit in.
We shape a better world, all over the world. From Brisbane to London – whichever RWC location you work in – you'll feel pride working for a world-class manufacturing and engineering business. We employ people in a variety of disciplines from all sorts of backgrounds and with different skillsets.
Business support
We enhance, innovate and evolve, creating pioneering products to achieve industry-firsts. It's a collaborative effort. And one, which requires the greatest business support – bringing together our people, purpose and projects.
RWC and its family of brands have office-based roles in every corner of the globe from administration to commercial, human resources, finance and procurement, shipping, health & safety, and IT. We offer exciting opportunities to develop your skills, build your career and to make a difference in helping us shape the world.
Engineering and R&D
Always moving forward. That's our mantra at RWC. Our reputation hangs on our next innovation and our ability to push boundaries with new technologies and new approaches. 
It takes bold ideas that challenge limits and real ingenuity to find new ways of doing things. Our engineering and research teams work together to design technology and products to deliver, control, optimise and solve. Join our pioneers and get the chance to put your scientific knowledge, passion and curiosity into practice.
Production
It's pretty satisfying knowing you've made someone's life a lot easier and more efficient. Curious how it feels to enhance safety and sustainability? Join our production team and find out for yourself. 
Our teams make high quality products to help build the modern world across 44 locations and thrive on the challenge of delivering millions of high-quality components around the world each year.
We offer key roles in injection moulding, machining, assembly, extrusion, quality control, and warehousing and distribution.
Interns and apprentices
We're looking for the next generation of RWC employees to help shape a better world. So if you're looking to accelerate your career and have the talent and ambition to thrive, we want to hear from you.
We offer programmes across a variety of fields where you will learn and grow, from engineering, production, tool making and moulding to sales and marketing. Combining structured educational training, on-the-job experience and one-on-one mentoring, our placements create the foundation for your future.
Sales, marketing and customer service
Help us shape a better world by building solid relationships with our customers. Join us in a sales, marketing or customer service role and you'll play a key part in underlining RWC's presence in the industry, gaining vital product knowledge and market insight, as well as making a positive impact to the customers we serve. 
We'll show you how to make customers' lives easier and more efficient, through consultative selling, marketing products and providing our customers with exceptional service. 
Why work at RWC?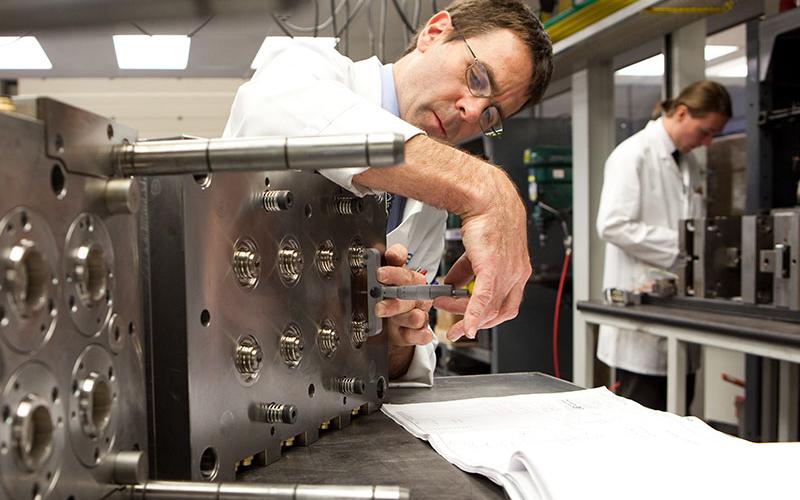 You will be joining a global family of brands, renowned throughout the industry for trail-blazing innovation, while holding the no. 1  or 2 spot in the 60+ markets we play in.
You will be a part of our talented team creating products and solutions that make people's lives easier and more efficient.  At RWC,  we reward imagination and encourage our teams to always look forward.
"At RWC, It's like a family. Sometimes you're even closer with people here than you are with your own family. It doesn't matter what you're facing. You can always count on this group."

Myra McKenney, Distribution Centre Manager (Cullman, Alabama)

"Being part of RWC is exciting and rewarding. We're empowered to provide great customer service to match our great portfolio of products. A good customer experience helps demonstrate our personality as a business."

Tony Heath, Customer Services Manager (West Drayton, London)

"RWC is a place where creativity is encouraged, each day is met with new challenges and situations. RWC encourages me to grow, gives me opportunities to progress and allows me to work within a dynamic organisation."

Annaliese McRae, Marketing Coordinator (Brisbane, Queensland)
Stay vigilant of recruitment fraud:
In recent times, some of our job applicants have been contacted by scammers who are pretending to be recruitment professionals from RWC.
Please be extra cautious before you share any personal information with anyone contacting you from RWC.
Our recruitment team's preferred way to reach applicants is via email. All Contact will come through an @rwc.com email address. We do not use other email accounts such as Yahoo or Google.
We will not use chatrooms or instant messenger for interview purposes. You will never be asked to provide credit card, bank account number(s) or other personal financial information as part of the job application process.
If someone tries to reach out to you to conduct one of these interviews, do not give them any personal information and report them immediately
Interested in developing world-class skills with RWC?