MultiSafe
Smart home water monitor and leak detection technology.
A new level of protection from costly water damage
MultiSafe Leak Detector Control Valve by Reliance Valves provides ultimate leak detection and intelligent water management by constantly measuring water flow rate, pressure, temperature and hardness.
When unusually high usage is detected or water is running for a long period of time, the isolating valve automatically shuts off the water supply and sends an instant alert by text or email. Even the smallest leak is detected thanks to microleak testing at regular intervals.
Constantly monitors water usage
Added protection. Extra assurance.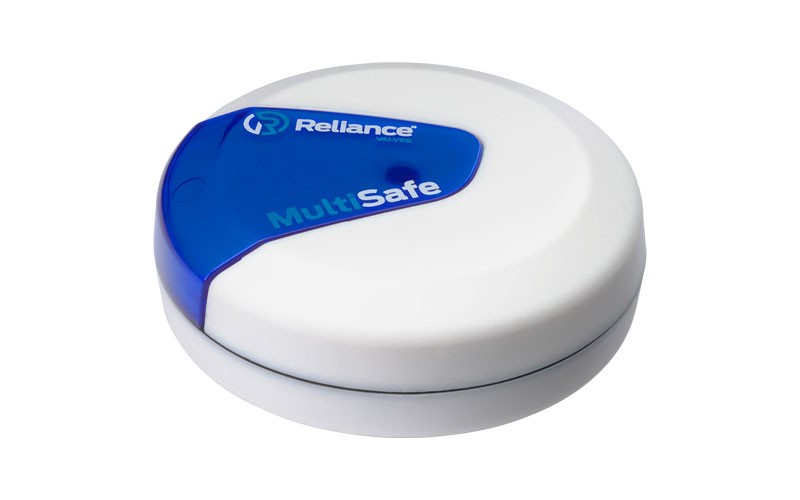 For high risk areas, combining the control valve with MultiSafe Floor Leak Sensors offers ultimate leak detection. However, the floor sensors can also be used as an independent solution, too.
Floor sensors are placed  in areas where intensive monitoring is required such as under baths, utility rooms, communal facilities or IT data rooms.
When the smart sensor detects water on the floor,  low room temperatures  or excessive levels of humidity, an LED will flash and a loud warning signal is given. If the floor sensor is connected to Wi-Fi, an alert will be sent by email or text message.  And if combined with the MultiSafe Leak Detector Control Valve,  a signal will  be sent to the valve to shut the water off.  
All of the functions of the floor leak sensor can be viewed and  simply adjusted in the free user-friendly app. 
Get in touch with us today.