Business overview
RWC's aim is to shape a better world for our customers, employees, wider communities and shareholders through a relentless focus on making lives easier.
Global pioneers of plumbing and heating solutions
RWC is a global market leader and manufacturer of water delivery, control and optimisation systems for the modern built environment. Established as a small private tooling and manufacturing shop in Brisbane, Australia in 1949, today RWC continues to pioneer and innovate plumbing products for residential, commercial and industrial plumbing applications. Its unique end-to-end meter to fixture and floor to ceiling plumbing solutions target the new construction, renovation, service, repair and re-model markets.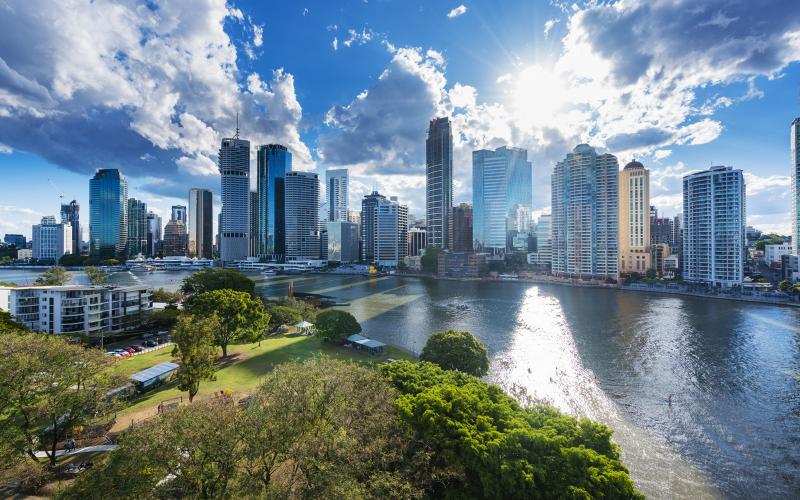 Push-to-connect technology, water control valves and engineered solutions
RWC is a preferred supplier of high-quality products, including its brass push-to-connect (PTC) fittings, PEX pipes, valves, manifolds, thermal interface units, underfloor heating components and various accessories to the plumbing and HVAC industry globally. RWC markets its products under industry-trusted brands such as SharkBite, CashAcme, Reliance Water Controls, RMC Water Valves, StreamLabs and HoldRite to the wholesale, OEM and retail channels via well-established partner companies.
RWC established the global market for brass PTC products, which continues to experience high growth. Today, RWC is the largest manufacturer in the world of brass PTC products and SharkBite is the number one brass PTC brand. The SharkBite PTC business in North America is at the core of the RWC growth story. Since its introduction in 2004, SharkBite has grown to in excess of 10% of the USA fittings market by volume. PTC systems disrupt and replace the traditional labour intensive crimp and expansion PEX systems and copper solder fittings, significantly increasing job throughput for contractors and satisfaction ratings from end users. The majority of SharkBite PTC sales are in the defensive repair, maintenance and renovation end markets. RWC continues to focus on building awareness and increased distribution of SharkBite PTC fittings and associated accessories to drive sales growth and market penetration in North America.
RWC's expansion into the North American residential and commercial new construction markets is led by the EvoPEX and HoldRite product ranges. EvoPEX is the first PTC rough-in plumbing solution specifically designed for these markets. It leverages SharkBite PTC technology and combines it with RWC's PEX pipe and control valves to provide a comprehensive system that improves contractor efficiency and optimises installation time. EvoPEX was formally launched in January 2017.
The Holdrite business was acquired in June 2017. Holdrite products, including engineered plumbing support systems, fire stops, water heater accessories and acoustical pipe isolation solutions are complementary to RWC's traditional products. They are designed for both residential and commercial new construction market segments, and generally sold and installed alongside RWC's traditional products.
Diversification of geographic, product and channel exposure
The John Guest group is the largest manufacturer in the world of plastic PTC products. RWC completed the acquisition of John Guest in June 2018, becoming the global leader in both plastic and brass PTC fittings technology. Based in the UK, John Guest is a leading manufacturer of plastic PTC fittings and pipe for a diverse range of industries, including plumbing and heating, water quality and fluid dispense and other PTC applications. John Guest is a clear market leader in the UK and has a solid European distribution platform together with operations in the USA and Asia-Pacific. John Guest owns key brand names such as John Guest, JG Speedfit, PolarClean and ProLock.
The acquisition represents a strong strategic fit that brings diversification of RWC's geographic, product and channel exposure. RWC and John Guest are in the same business and operate in similar markets – designing clever products and solutions to help end users and contractors perform more productively and profitably. Both businesses share similar values and recognise that people are their number one asset.
The combined business has a greater global footprint and manufacturing capabilities to reach more markets and customers with an enhanced portfolio of complementary products. RWC, following the acquisition of John Guest, has 15 manufacturing facilities, 24 distribution centres and 5 R&D locations across its Americas, Asia-Pacific and EMEA operating segments. The combined business employed over 2,000 people at 30 June 2018.
Regional Structure
RWC is governed by our Board of Directors, Group CEO and the members of the wider Leadership Team. The company's operations are organised into three geographic regions - Americas, Asia-Pacific and Europe, Middle East & Africa. Where we operate is critical to our success, as it enables us to stay tuned to local customer and market needs.
RWC operations are strategically divided into three geographic regions, enabling us to establish a cohesive and specific understanding of respective markets while building a varied customer base and reliable supplier network, globally and at a country level.
Each division is led by a regional CEO, reporting to RWC's Group CEO and Managing Director. All of these divisional regions are supported by an executive group team