Going against the flow for 60 years
More plumbing innovations in the pipeline
Since 1961, John Guest's pioneering innovations have been challenging convention to transform performance and efficiency for many industries. Originally invented for compressed air in 1973, our game-changing JG Speedfit technology has been trusted for decades, not just in plumbing and heating, but to transform the way connections are made for many global brands from Heineken to Ferrari.
Today millions of our products are used around the globe, from our revolutionary push-fit plumbing and heating system, to our latest tool-free service valves and tap connectors, to our energy-efficient underfloor heating solutions.
Engineered to perform and built to last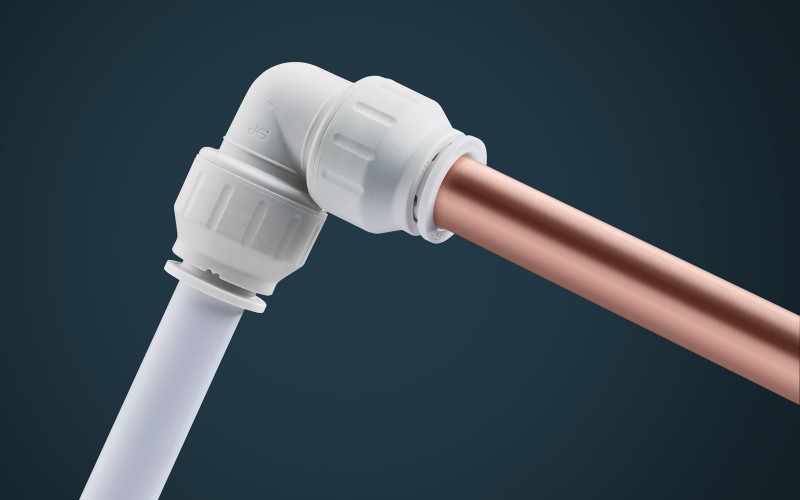 Whether you are working on a new installation or a repair, maintenance or improvement job, you can be sure that JG Speedfit will provide a fast and leak-tight connection first time, every time.
JG Speedfit's unique features enable fast, simple and reliable installation. Our plumbing and heating system includes a perfect blend of push-fit and multi-seal technology, are fully demountable without tools, and come with a 50-year guarantee for extra peace of mind.
A wide range of benefits
High performance multi-seal technology  
Install, demount and refit without tools
Safer and cleaner with no hot works, flux or glue
Less labour-intensive, especially in tight spaces
Non-toxic, resists corrosion and no scale build-up
Compatible with plastic or copper pipe
Ultra flexible pipe material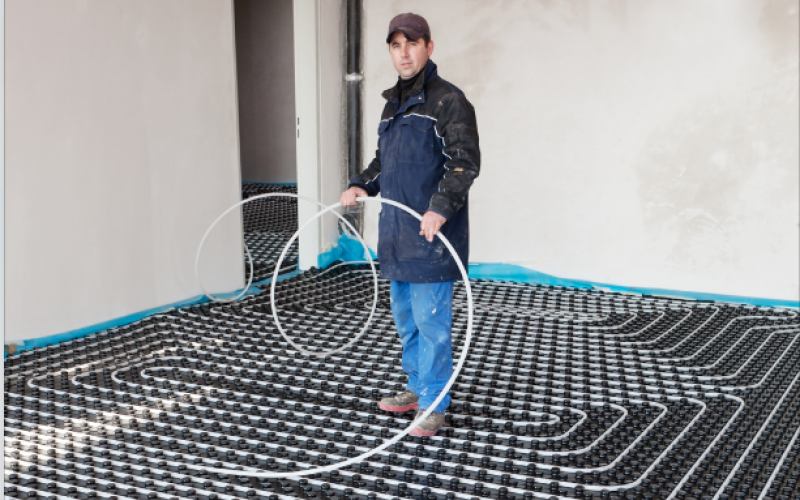 Made from Polybutylene, JG Layflat pipe makes long pipe runs and cabling through joists a breeze as it lays flat and stays flat straight from the coil. 
Designed to withstand high pressure the flexible pipe material can bend around corners without the need for lots of couplings.  This makes it easier for you to weave pipes through walls, ceilings, basements and other tight spaces, reducing the number of leak points and delivering substantial labour and cost-savings. 
More than elbows, straights and tees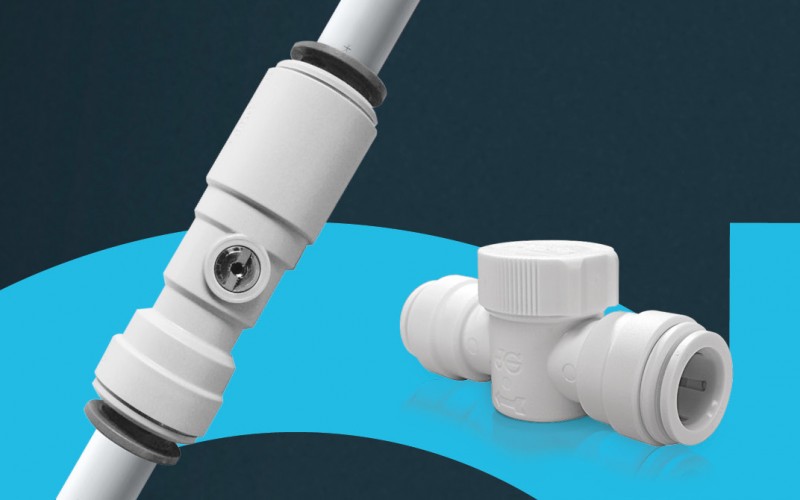 To help you get the job done, we also offer an extended range of plastic and metal push-fit tap connectors, service valves, stop valves and flexi hoses. From fitting bathrooms to kitchens and utility rooms, Speedfit's second fix products make connecting appliances and fixtures fast and simple. And repair and maintenance work is quick and easy, too.
Underfloor heating systems for any project type
We also offer energy-efficient and easy to fit underfloor heating solutions with push-fit manifolds and connections, including our brand new JG LowFit UFH system.  The new low-profile system is designed to minimise overall floor height without compromising heat output, making it ideal for new build and retrofit projects where space is at a premium.
"We've been using JG Speedfit for many years and find it to be a more reliable and better quality fitting than its competitors, especially the locking feature which is secure and also easy to demount when required."

Julie Unwin, ABN Plumbing, Heating & Electrical

"Reasons we use JG Speedfit… a great reliable product that all of our engineers have confidence in, excellent availability at all merchants throughout the country and an extensive range of products to complete any project."

Chris Avis, Director, Wright & Co Plumbers

"Started using JG Speedfit 20 years ago. Have used other push-fit systems but find Speedfit most reliable. A great product when pressure testing as fittings always hold."

Jason Gardner, Director, Brecon View Plumbing

"The product quality is second to none giving me a quick installation and no call backs. I find Speedfit very versatile and price competitive, I also have peace of mind that I have a leak-proof installation."

Jason Fleming, Orebank Plumbing & Heating

"Absolutely love JG Speedfit!! Reliable, reusable and best push-fit on the market."

Tony, Plumbing & Heating Engineer, Hall Plumbing & Heating

"I have used JG Speedfit for many years, the products are great quality. The UFH system is second to none and the aftersales service with their dedicated technical help team and site support is the best in the market."

Rob Simpson, Owner, Rob Simpson Plumbing Solutions

"Used Speedfit for around 10 years now. Wouldn't touch anything else!"

Darren, Plumbing & Heating Engineer, DCR Plumbing & Heating
Learn more about our extensive plumbing and heating range by downloading our product guide.
Here's to the next 60 years
We've achieved a lot in the last 60 years, but we'd rather look forward than back. Our talented engineers are already busy working on the next innovation in the pipeline. Watch this space…
Made in the UK. Trusted worldwide.  
Find out about the other industry sectors we support and why we've been trusted for 60 years. 
Our story in the making...
Get in touch to find out how we can help you improve productivity and efficiency.