Setting the pace in super-fast connections
Keeping you better connected for 60 years
Helping  develop super-fast, super-secure connections for communities is one of the proudest achievements of our 60 year history. 
Back in the 80s when BT needed a solution for connecting blown fibre microduct systems, it was us they turned to.  Working in partnership, John Guest pioneered the world's first microduct push-fit connector for blown fibre, ensuring smooth fibre passage and accelerated installation. An innovation that changed the face of telecoms.
Today, millions of our blown fibre connectors are used worldwide by leading names such as BT, Virgin and Emtelle. 
Next generation microduct connectors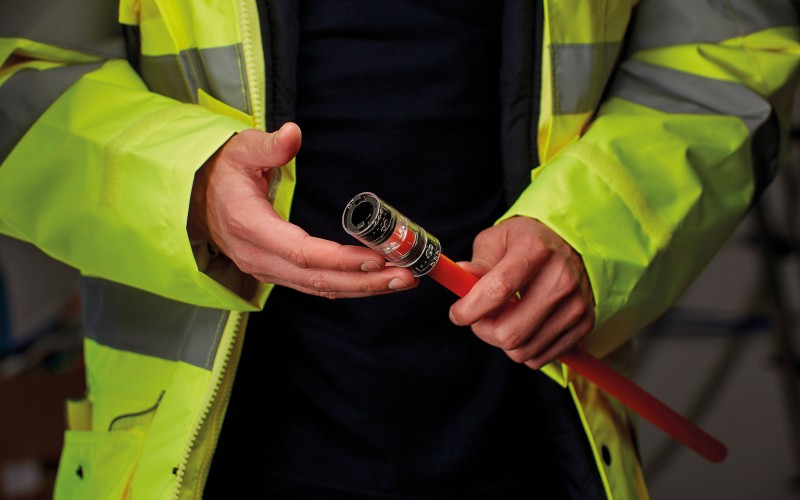 John Guest offers an extensive range of blown fibre direct buried and protected connectors along with gas and water block connectors and stop ends.
With an uncompromised passion for quality, we invest heavily in R&D to design the next generation of products that deliver world-class performance and second-to-none durability. And our latest innovation does exactly that, going beyond industry standards to offer 30J impact resistance at -5°C.
A wide range of benefits
Ultimate impact resistance
Smooth, snag-free fibre and cable passage
Instant tool-free connection
Transparent body for secure inspection
No crush load points or microduct deformation
Easy to reconfigure, without using tools
We have truly earned our reputation as the experts in push-fit blown fibre connectors, with 2.5  million made each year and used worldwide
"Since 1994, we have been a user of the John Guest connector range as part of our blown fibre microduct solutions. The quality and reliability of the connectors is incredibly high where these connectors have been in situ. in installations throughout the world for over 25 years and we have had no complaints over more than quarter of a century."
Colin Kirkpatrick, Solutions Director, Emtelle (Telecoms)
Learn more about our extensive blown fibre range by downloading our product guide.
Here's to the next 60 years
We're proud of what we've achieved over the past 60 years, and our engineers are focused on many more innovations to come.
Made in the UK. Trusted worldwide.  
Find out more about the other industry sectors we support and why we've been trusted for 60 years. 
Our story in the making...
Get in touch to find out how we can help you improve productivity and efficiency.