HoldRite joins RWC's family of brands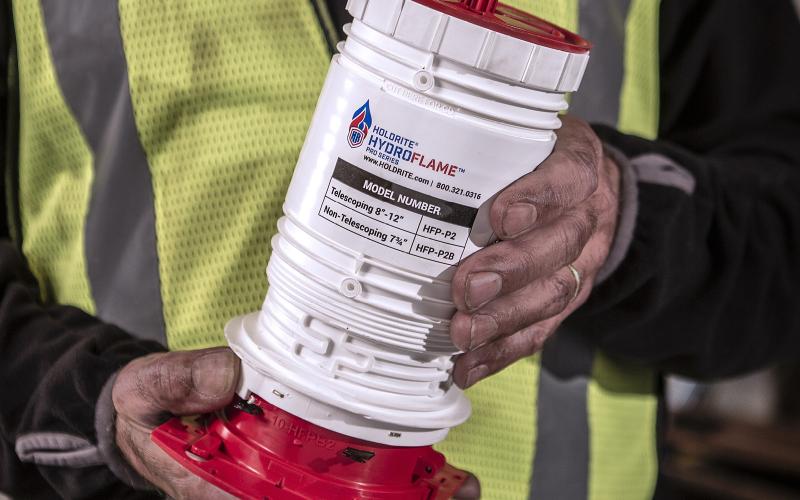 13 June 2017
Reliance Worldwide Corporation (RWC) has officially announced the addition of HoldRite to its global family. The acquisition of HoldRite adds market-leading engineered solutions for plumbing and mechanical contractors in both residential and commercial construction to RWC's growing range of pipe, valves and fittings.
"RWC's strategy is to innovate and commercialise solutions that transform the construction and plumbing industry through better on-site performance, while also adding value to our distribution channel partners," says RWC CEO AMERICAS, Sean McClenaghan. "The addition of HoldRite is a perfect complement to this strategy and to our existing products and brands. Together, RWC and HoldRite will be able to offer customers a total end-to-end solution, meter to fixture and floor to ceiling, from a single manufacturer."
The HoldRite range includes secondary pipe supports and alignment brackets, plumbing acoustic isolation solutions, water heater accessories, fitting restraints, firestop systems and drain-waste-vent (DWV) solutions. These products allow contractors to turn makeshift methods into effective, engineered solutions across a range of applications.
HoldRite CEO, Tim McConnell, says: "Our team has propelled the business to double-digit growth almost every year since the very start. We believe that growth is testament to the value our customers see in our approach to creating engineered solutions. Adding that capability to the strength of the combined RWC portfolio creates amazing value for our customers. We're thrilled to be joining the RWC family and take that next step to future growth."
More information on HoldRite
Back to articles