John Guest showcases hospitality's new best friend at BRAU Beviale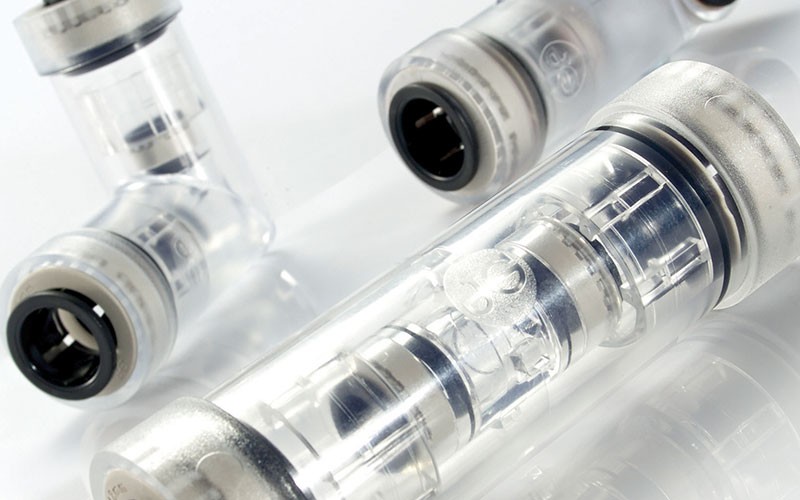 12 November 2019
John Guest, an RWC brand, will be showcasing its innovative PolarClean and other push-fit drinks dispense ranges at the BRAU Beviale exhibition in Nuremberg, Germany this November. 
The exhibition that brings together over 40,000 visitors to Nuremberg every year, focuses on celebrating the latest technologies in the beer and beverage market. John Guest will use this opportunity to showcase its highly innovative and market leading PolarClean tube-in-tube technology – that helps in delivering consistently cold beer and beverage at every pour.
The company will install a fully operational PolarClean unit to demonstrate how the product range can help with serving chilled draught beer even in venues with space restrictions. 
Phil Lacey, Specialist Sales Director from RWC, says: "PolarClean's tube-in-tube technology fully encases each beer-line with recirculating coolant throughout its length. This is an ideal solution for bars, hotels and restaurants as it helps maximise revenue per keg by reducing the amount of beer in drip trays, enhances the taste and helps with the day to day maintenance of the system by reducing the need for frequent line cleaning. 
"All of this leads to enhanced customer satisfaction - a top priority for any venue in the hospitality industry."
Traditional contact cooling systems are synonymous with inefficient beer conditioning that impacts the taste and temperature of beer. PolarClean's tube-in-tube system is designed to help maintain extra cold temperature in the beer line, without the need for a cold-room or secondary cooling device, hence improving beer quality and revenue per keg.
PolarClean technology is currently used by pubs, restaurants and breweries across the globe, backed with quality and performance approvals from leading testing authorities.
BRAU Beviale takes place between 12th-14th November 2019 at the Nuremberg Exhibition Centre.
Back to articles