Product launches and manufacturing update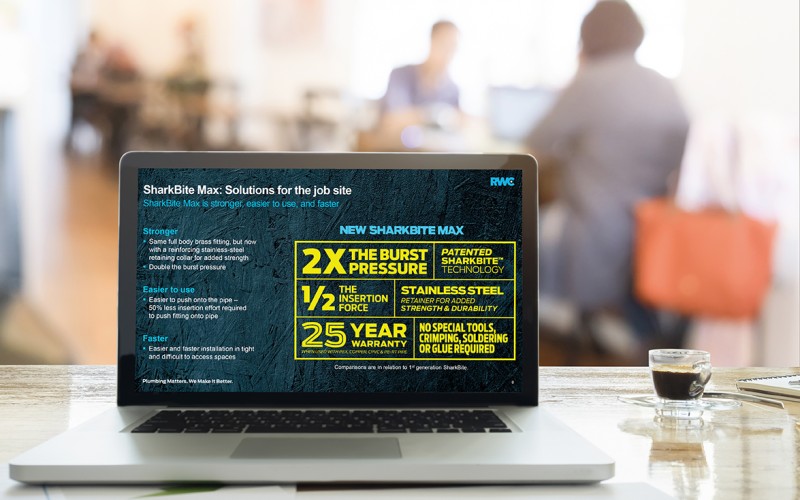 28 March 2023
Reliance Worldwide Corporation Limited today announced the release of two new product ranges in the Americas along with changes to its manufacturing operations in Australia and the US.
SharkBite Max push-to-connect fittings are being launched today in the Americas. SharkBite Max fittings have been re-engineered to deliver the same reliability as RWC's first generation SharkBite fittings with enhancements that provide greater strength and an easier installation. The new fittings will be progressively rolled out over the next 15 months in the US and Canada. RWC has been granted various patents relating to the SharkBite Max fittings range.
RWC is also launching PEX-a pipe together with a full range of expansion fittings in the Americas. With this addition to its product portfolio, RWC is now able to provide the professional plumber in the Americas with the broadest range of pipe and fitting systems. PEX-a pipe and expansion fittings will enable RWC to augment its existing repair and maintenance end-user focus and supply the re-pipe, new commercial construction and new residential construction markets.
For investor enquiries, please contact:
Phil King
Group Investor Relations Director
Tel: +61 499 986 189
Email: [email protected]
For media enquiries please contact:
Ben Wilson
GRACosway
Tel: +61 407 966 083
Back to articles