RWC bolsters brand family with acquisition of John Guest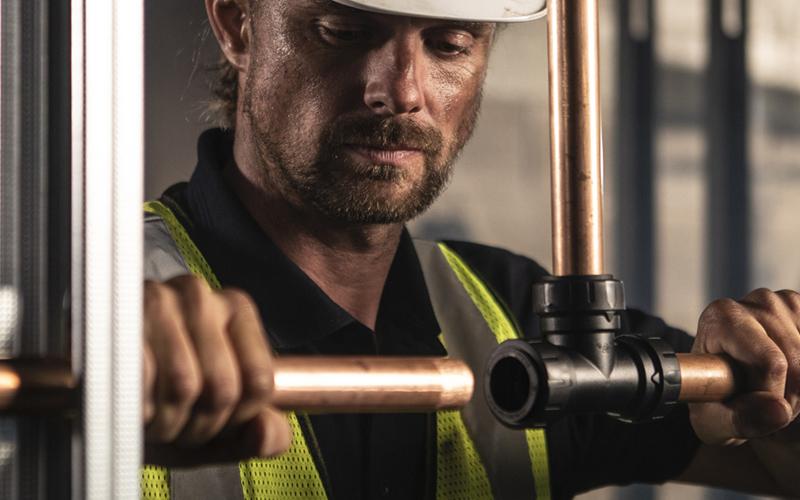 03 June 2018
Reliance Worldwide Corporation (RWC) has acquired John Guest Holdings Ltd, adding the company to its powerful family of innovative brands helping to 'deliver, control, optimise and solve' for specialist sectors, around the world.
Established in 1961, John Guest is a world leader in plastic push-to-connect fittings and pipe. It operates three purpose-built manufacturing facilities in the UK and a well-established international sales and distribution network, with 10 subsidiary locations globally. Their well-known product portfolio includes brands such as JG Speedfit and JG ProLock for the plumbing and heating market, as well as fluid technology systems and specialist push-to-connect fittings used in automotive and specialist industries.
The acquisition is seen by both businesses to provide a strong strategic fit, aligning with RWC's strategy to expand its product range and market presence. The combined business will provide a complete end-to-end solution from meter to fixture and floor to ceiling, with pipes, valves and fittings from a single manufacturer. The strong product portfolio will serve to reduce installation time and improve reliability and durability for end-users across several key segments, including plumbing and heating, water quality and fluid dispense, and industrial markets.
Heath Sharp, Group CEO at RWC, said: "The John Guest brand, similar to ours, is globally recognised and associated with quality, reliability and world-class service. The company has established strong roots in the UK and Europe, which will transform RWC's footprint, expanding our manufacturing and distribution capabilities, and enabling us to reach a wider audience.
"Together, we will be able to offer a stronger and broader depth of products, a wider range of innovative solutions, and an enhanced ability to serve customer needs today and into the future as we leverage our combined capacity for research and development, and innovation. Our goal is to learn from each other and bring together our experience, talent and strength into a unified organisation to accelerate further growth.
"The combined business will become the global leader in push-to-connect fittings with a more expansive product offering for all customers and end users."
More information on John Guest
Back to articles