RWC gives its JG Speedfit brand a new look and feel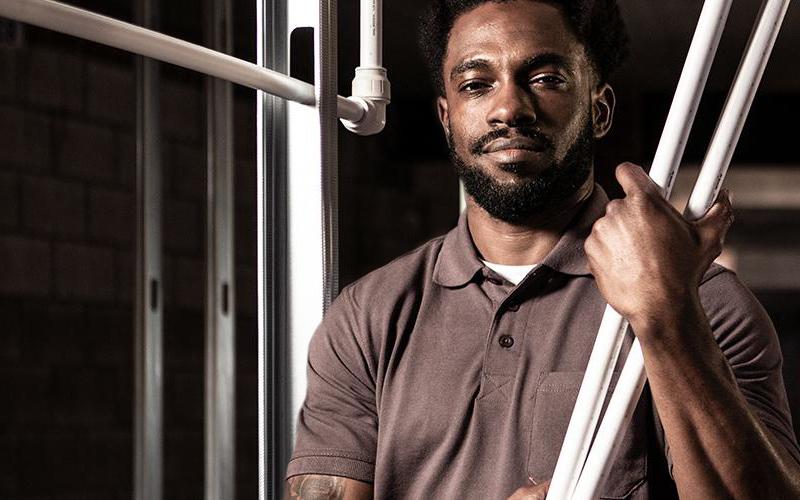 07 March 2019
Reliance Worldwide Corporation (RWC) has unveiled a more modern look and feel for JG Speedfit, the world leading range of plastic push-to-connect plumbing and heating fittings, valves, pipe and underfloor heating solutions.
Following RWC's acquisition of John Guest Holdings Ltd, the company's world-class JG Speedfit brand has been fully integrated into the RWC family.
Heath Sharp, Group CEO at RWC says: "JG Speedfit is the pioneer of plastic push-to-connect technology and that heritage is really important to us. Its adoption into the RWC family is at the heart of our vision to help transform productivity and efficiency for customers in the plumbing and heating sector.  
"As such, it's critical for us to communicate this clearly and refresh the JG Speedfit brand to show customers how Speedfit fits within our 'deliver' solutions category and connects to the rest of our brands. By bringing our family of brands together, we can provide a single source plumbing solution from meter to fixture."
JG Speedfit fittings are suitable for hot and cold water applications and can be used with copper or plastic pipe, enabling plumbing and heating professionals to make quick, easy and leak-tight connections in new build, renovation, or repair, maintenance and improvement (RMI) projects. Using advanced gripping technology, these fittings reduce installation time to just a few seconds, and can be fitted and dismounted without using tools.
In addition, the newly extended RWC brand family also includes JG Speedfit Underfloor Heating, which uses push-to-connect manifolds, couplers and flexible JG Layflat pipe for easy installation, and JG Aura Heating Controls for the remote regulation of heating.
More information on JG Speedfit
Back to articles