RWC joins forces with Home Builders Institute to address skilled labour gap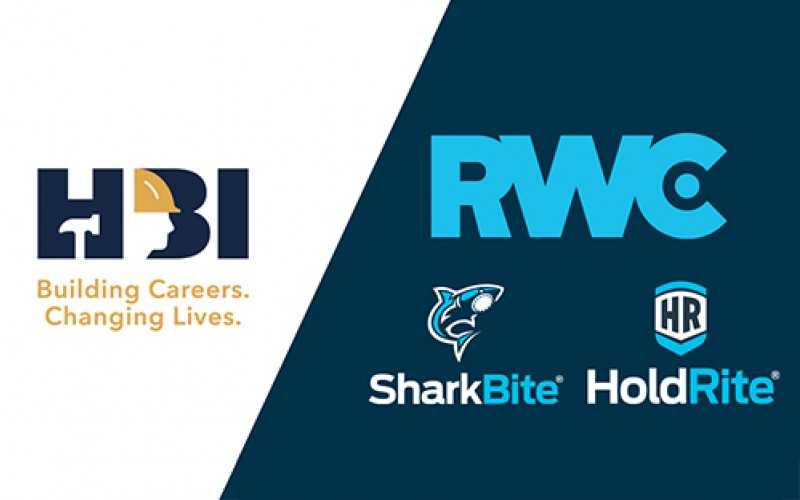 11 February 2021
RWC is partnering with Home Builders Institute (HBI), a national leader for career training in the building and construction industry, as the title sponsor for its 21 Job Corps Plumbing Programs across the U.S. as well as its plumbing program at the Sheridan Correctional Center in Sheridan, Illinois.
These HBI programs, which RWC will support through March 2022, help students get the skills, instruction and placement services they need to have a successful career while helping the trade address labour shortages.
"We are thrilled to engage with HBI and believe this is the beginning of a long-lasting, important partnership," said Chris Carrier, Marketing Director, Americas at RWC. "HBI's ability to connect and positively influence those in the trades – or those considering a career in the trades – make them an ideal cohort as we do our part to address the labour shortage."
This partnership was a natural opportunity for RWC to double down on its commitment to promote and further the plumbing trade after its efforts in October.
"Our diverse product portfolio enables us to produce solutions that simplify and expedite the work of contractors in the field," Carrier continued. "In our conversations with them, we've recognised the need to replenish the ranks and by cooperating with HBI, aim to help eradicate this challenge."
Over the next 14 months, RWC and HBI will demonstrate the partnership by:
Sponsoring the HBI Plumbing Program and HBI-operated training programs.
Featuring RWC brands and services on HBI.org.
Engaging during major HBI events to participate in meaningful industry conversations.
At the 2022 International Builders Show, HBI will also host RWC at its evening reception and place students at the exhibit to work alongside RWC.
"Home Builders Institute is proud to welcome our new partner, Reliance Worldwide Corporation," said HBI President and CEO Ed Brady. "Together, we are training the next generation of skilled labour for the building industry. As HBI's exclusive Trade Sponsor of our plumbing programs, RWC will provide its excellent products to help train our students in 22 locations nationwide. In the process, they will develop customers for life as our graduates enter the industry. I look forward to working with RWC and to seeing how the many resources they bring to the table will help enhance our training programs and ensure the future success of our students."
To further discuss this partnership during IBSx – the 2021 International Builders Show – please visit RWC or HBI's exhibits.
Back to articles