RWC launches new StreamLabs home water monitor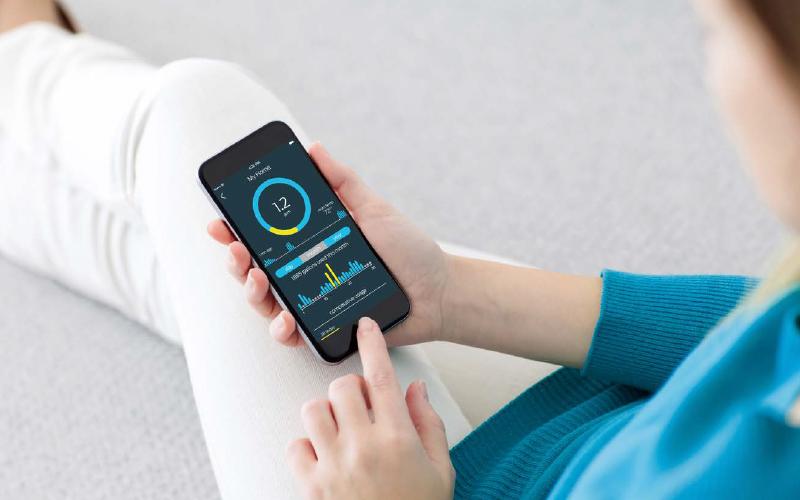 09 January 2018
Reliance Worldwide Corporation (RWC) is no stranger to market-leading plumbing technology, with brands such as SharkBite®, CashAcme®, and HoldRite®, all contributing to its innovative range. At the Consumer Electronics Show in Las Vegas, Nevada, the plumbing powerhouse announced the launch of its new StreamLabs Smart Home Water Monitor.
Offering early leak detection and defence, coupled with real-time data on water consumption, the Smart Home Water Monitor is a non-invasive, wireless device which uses state of the art ultrasonic technology to measure the 'time of flight' between two specified points of a plumbing system to obtain accurate flow data. The data is recorded by the monitoring system and can be easily accessed by the homeowner via a custom designed StreamLabs app, available on both iOS and Android devices.
A drop in flow rate or spike in water consumption could be an indicator of a system leak, so access to this information in the app allows a user to take immediate action and protect their home against costly water damage. And with growing emphasis on the conservation of natural resources, the monitor increases awareness of water usage and encourages water saving actions in the home
"The StreamLabs Smart Home Water Monitor introduces homeowners to the first truly intelligent water system," says Jeff Long, Director of Marketing and Operations for StreamLabs. "This technology, combined with a discrete installation method helps our customers to take control of their household water systems without undertaking extensive re-plumbing."
Using its longstanding plumbing expertise, RWC plans to put the StreamLabs smart home technology to good use, creating a brand-new category in the market which revolutionises the way consumers view water supply and consumption. They are calling it the 'Internet of WaterTM'.
Fusing the Internet of Things (IoT) and plumbing manufacturing, RWC's Internet of Water is at the forefront of developing, and commercialising, smart home water technology. The aim is to help consumers, plumbing professionals and service providers rethink the way they use water.
More information on StreamLabs
Back to articles