RWC reveals fresh new look for StreamLabs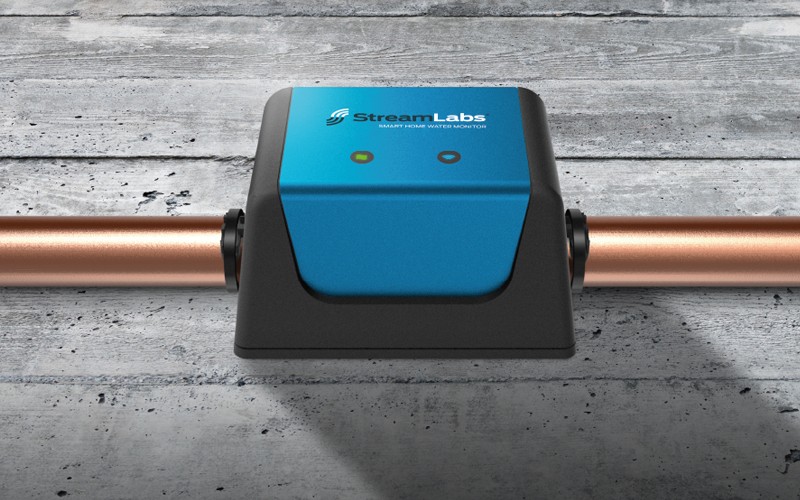 07 March 2019
Reliance Worldwide Corporation (RWC) launched StreamLabsTM Smart Home Water Monitor just over a year ago. Now, as the plumbing powerhouse moves to bringing all its brands under one united family, StreamLabs also gets a brand-refresh treatment.
Driven by RWC's mission to deliver, control, optimise and solve, the new look cements StreamLabs as the company's flagship 'optimise' product with huge potential to revolutionise water control and management in homes and commercial buildings.
The non-invasive monitor uses advanced ultrasonic technology that allows homeowners and users to see exactly what is happening with water in their building. By tuning into the pulse of water supply it delivers accurate data in real time to help detect leaks, learn about water habits, and find ways to use water more effectively.
"The StreamLabs Smart Home Water Monitor optimises today's smart home, by providing a new level of protection from water damage," says Heath Sharp, Group CEO at RWC. "It's an exciting development that stands to make a huge difference for homeowners. Although it's a new brand, including it in our global refresh ensures that our family of brands is united and easily recognised by customers across the world."
RWC plans to put the StreamLabs smart home technology to good use, creating a brand-new category in the market; the 'Internet of WaterTM'. Fusing the Internet of Things (IoT) and plumbing manufacturing, RWC's Internet of Water is at the forefront of developing, and commercialising, smart home water technology.
For more information on StreamLabs and the Smart Home Water Monitor, visit www.rwc.com
Back to articles