RWC shortlisted for Brand of the Year in global awards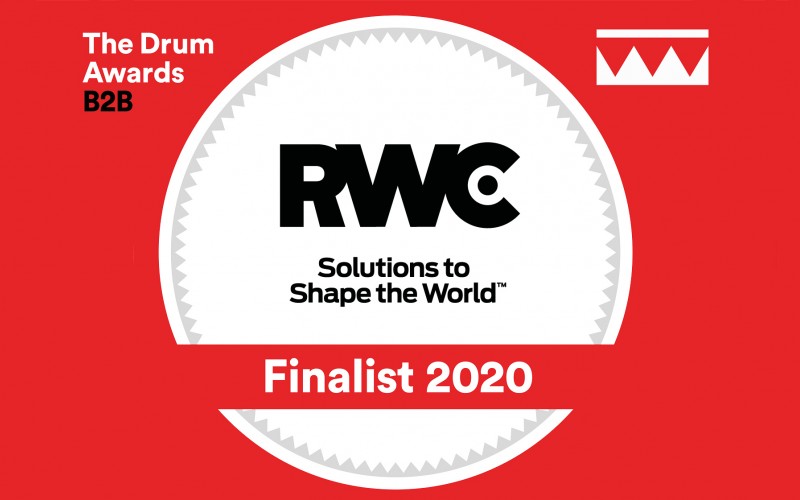 14 October 2020
RWC has been nominated as a finalist for 'Brand of the Year' category at The Drum B2B Awards 2020. Other companies shortlisted in the category are Maersk and Grant Thornton.
The Drum Awards is a globally renowned marketing and communications programme which recognises best practice, the best companies and the best people from across these industries. RWC was shortlisted following its rebrand last year. The rebrand united its family of innovative brands to offer a much wider and unrivalled product portfolio for plumbing and heating, drinks dispense and smart home technologies, from one trusted manufacturer.
Collaborating with Milestone Creative, RWC embarked on an ambitious rebranding programme that included positioning strategy, brand architecture and the development of an innovative identity design system. The rebrand was rolled out across the business, from product packaging to events, websites, vehicle liveries, signage and interiors.
As well as being a catalyst for organisational change, the rebrand has provided the business with a stronger competitive advantage for the future.
Heath Sharp, Group CEO of RWC, said: "Our nomination is testament to the world-class rebranding work we have undertaken since 2019. This global recognition showcases that our new brand identity helps our customers, employees and stakeholders understand the RWC business better. It creates a stronger link between our different brands and shows how our solutions fit together to make lives easier."
Sitting alongside globally renowned brands clearly demonstrates RWC's business strength and the ability to develop, adapt and execute across their operational regions.
The prestigious virtual awards ceremony will take place on 19th November 2020, where RWC will be joined by some world-leading brands such as Intel, Samsung, Mastercard, Panasonic and Microsoft, who have been nominated in other categories.
The full list of categories and finalists can be found here and for further details on RWC's entry, please click here.
Back to articles