RWC's SharkBite brand gets a striking new look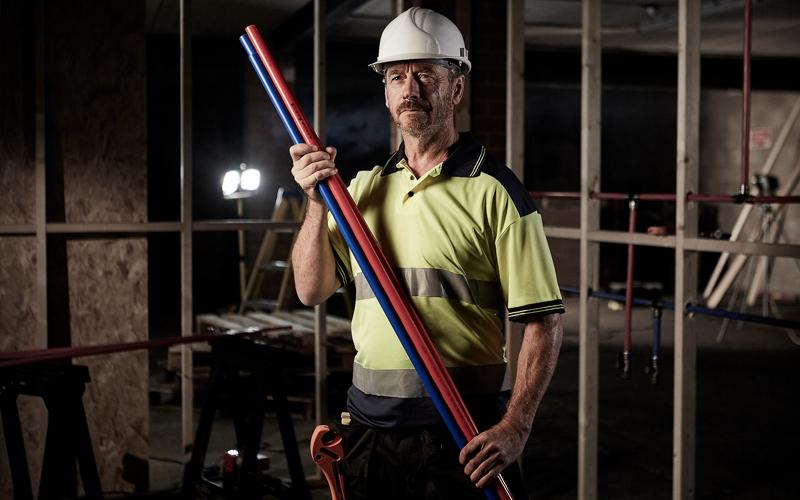 07 March 2019
Reliance Worldwide Corporation (RWC) has  revamped the visual identity for its world-leading brass push-to-connect (PTC) plumbing and heating system, SharkBite.
The SharkBite range was pioneered by RWC in 1998 when it was first introduced in Australia to challenge labour intensive traditional fitting methods. Since then, it has become the world's leading brass PTC brand, helping plumbing professionals make more than 1.5 million connections every week.
SharkBite delivers the ability to plumb an entire building without the need for special tools, soldering, crimping, clamps or glue. It's a reliable, single-source plumbing system that delivers efficient, correct installation and seamless performance. In addition, when combined with Reliance Valves, SharkBite provides a simple and easy-to-install complete meter to fixture solution from a single manufacturer.
Heath Sharp, Group CEO at RWC explains: "RWC and its family of brands help customers to deliver, control, optimise and solve, in simple and efficient ways every day. Integral to our offering, SharkBite sits within our 'deliver' solutions category and has a new look to reflect this, which ensures our family of brands are united and easily recognised by our customers across the world.
"We are committed to transforming productivity and efficiency, and this is exactly what SharkBite delivers. As an innovative PTC plumbing connection system, it can transform project performance by ensuring greater efficiency on every job. In fact, it can reduce installation time by half when compared to some traditional methods making it the ideal solution for new build construction, remodelling, maintenance and repair work."
Suitable for a wide range of applications, SharkBite is compatible with copper, carbon steel, CVC or PEX pipe, enabling customers to work with the pipe material of their choice.
More information on SharkBite
Back to articles