Hollywood Circle, Florida, US
Engineered plumbing solutions for a spectacular modern build
Situated north of Hollywood Boulevard, Hollywood Circle is a 25-story real estate project, featuring 386 luxurious residential units, 111 state-of-the-art hotel rooms and 58,123 square feet of retail space. The new landmark of Downtown Hollywood, this mixed-use development consists of three towers rising 11, 21 and 25 stories, with the 8th floor being a recreation deck area for residents to enjoy a swimming pool and a club room, as well as health and fitness facilities.
The project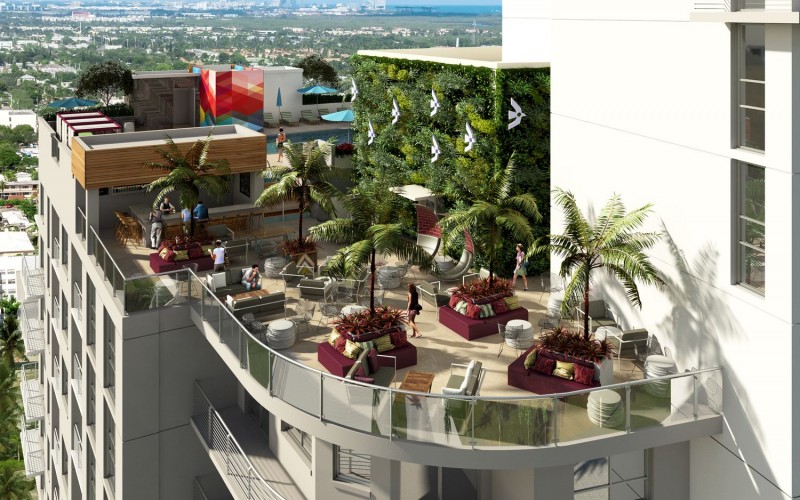 High-rising developments such as Hollywood Circle involve an intricate plumbing pipework as well as a complex drain and waste installation, where system testing requires the most sophisticated engineered solution available.
The project's plumbing & heating contractor, Right Way Plumbing Company, needed a drain, waste and vent (DWV) testing solution that was cost-effective and environmentally friendly, while providing utmost installer safety and ease of use. To accommodate these requirements, Right Way Plumbing selected RWC's HoldRite TestRite, as well as HoldRite Telescoping Stout Brackets for additional plumbing support.
RWC's involvement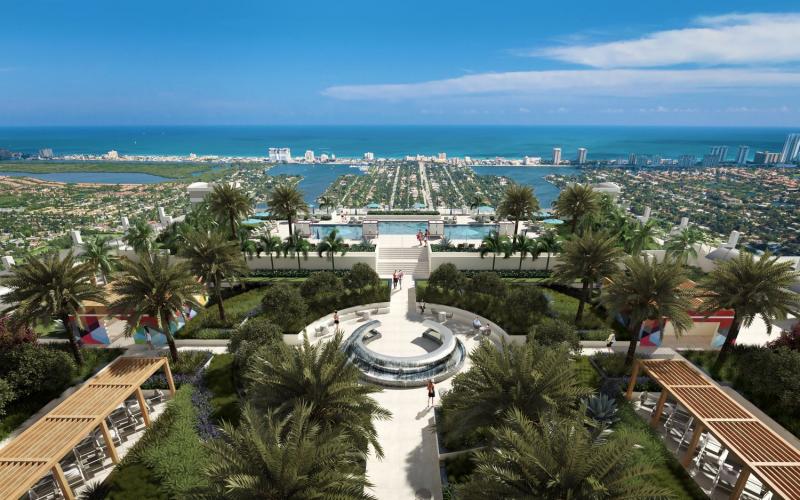 Converting makeshift methods into engineered solutions for over 30 years, RWC's HoldRite brand has revolutionised the way secondary plumbing support works, as well as how DWV system testing is performed. Helping test more than one floor at a time, TestRite proved to be the most efficient choice for the Hollywood Circle project, as the system is designed to perform five times faster than traditional methods, while preventing water spillage and keeping installers, as well as property, safe and dry.
TestRite is designed to save water during its operation, which is an essential feature for areas like California and other desert climates, where water supply is of high concern. For example, a 30-story high-rise residential building with 40 plumbing stacks uses about 20,000 gallons of drinking water during testing. TestRite is the only DWV testing system that provides the opportunity to conserve, and even reuse, test water.
Project at a glance
Development: Hollywood Circle, Florida, US
Client: Right Way Plumbing Company, Florida, US
Requirement: Safe, dry and fast DWV testing system; reliable pipe support components
Specified solution: HoldRite TestRite and Telescoping Stout Brackets (SB1 & SB2)
Get in touch with us today.