Tru by Hilton, Idaho, US
Plumbing innovation for an affordable accommodation game-changer
Located at the heart of picturesque Treasure Valley, Idaho, US, Tru by Hilton is a contemporary 92-room hotel offering guests an innovative, yet affordable accommodation experience. The four-story new build has been designed from the ground up with functionality and utmost customer experience in mind, featuring comfortable beds, premium bath amenities, top-rate in-room entertainment and a 2,880 square feet lobby with work, play and lounge areas for guests to enjoy. The modern development caters to the most tech-savvy of customers, providing mobile check-in capabilities, digital key technology, free Wi-Fi, remote printing equipment, as well as a social media wall and lobby tablets.
The project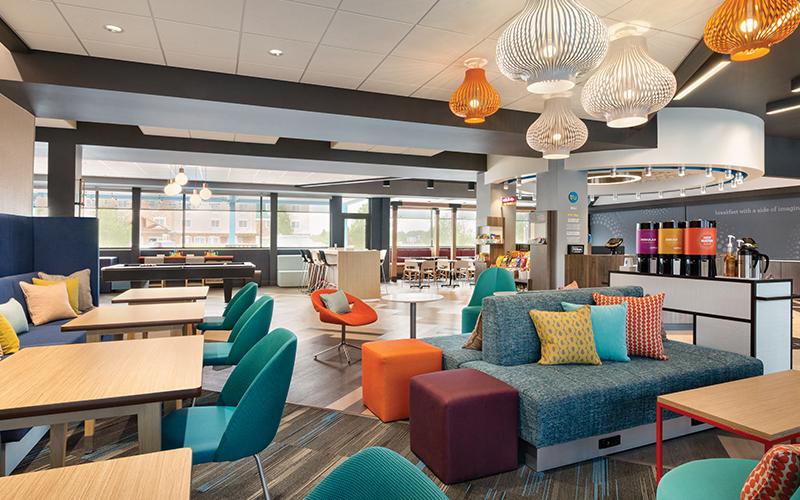 For the success of a new build project such as this, time is of the essence, where no compromise on construction quality and integrity could be accepted.
The project's contractor, commercial and residential plumbing specialist Buss Mechanical Services, Inc., needed a plumbing system that allowed for a tool-free, timely and reliable installation. To meet these requirements, Buss Mechanical Services, Inc. specified RWC's SharkBite and SharkBite EvoPEX fittings ranges, as well as the HoldRite brackets range for additional installation support, allowing for EvoPEX to be directly stubbed out.
RWC's involvement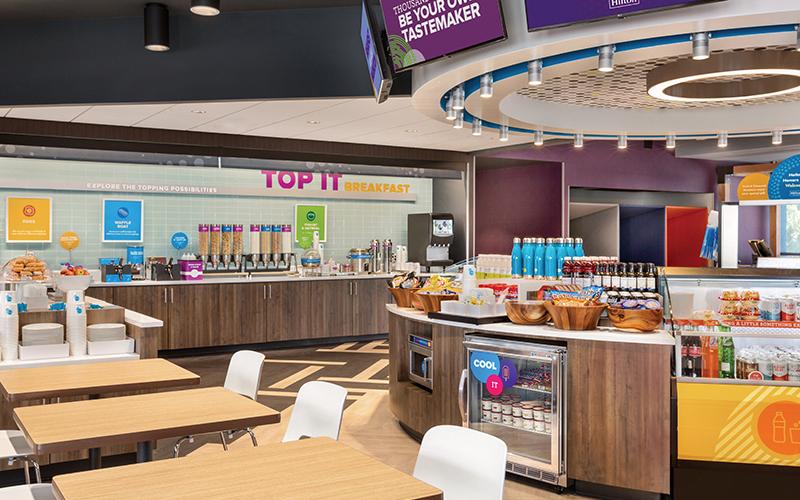 With over 250 million fittings installed worldwide, RWC's SharkBite has been at the forefront of plumbing innovation for more than 20 years. Designed to reduce installation time and improve performance efficiency, RWC's SharkBite and SharkBite EvoPEX ranges proved to be the best plumbing solution for the Tru by Hilton development. Having installed 600+ fittings onsite, Buss Mechanical Services, Inc. have experienced zero failed fixtures, helping them to finish the project on time, while reducing labour and material costs.
Being the first push-to-connect rough-in plumbing solution for new construction projects, SharkBite EvoPEX has been designed to allow for ultimate ease of use, while reducing the risk of system failures and leaks due to inaccurate installation. All that is required is a quick push-to-connect action, with a green visual indicator ensuring a leak-proof connection has been achieved.
Project at a glance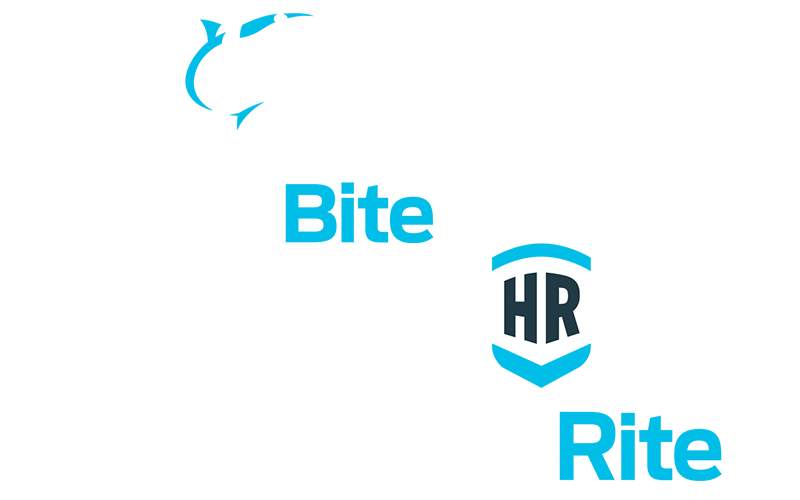 Development: Tru by Hilton, Idaho, US
Client: Buss Mechanical Services, Inc., Idaho, US
Requirement: Time and labour cost saving, reliable plumbing solution; reliable pipe support components  
Specified solution: SharkBite and SharkBite EvoPEX ranges; HoldRite Brackets ranges
Get in touch with us today.