Social impact
Navigating through a rapidly globalising world makes our status as industry leading pioneers ever more important.
Social Impact Report 2019
Our approach to corporate social responsibility helps us to run our business responsibly and sustainably, adding value for our customers, employees, wider communities and shareholders.
You can read about our approach and results in our Social Impact Report.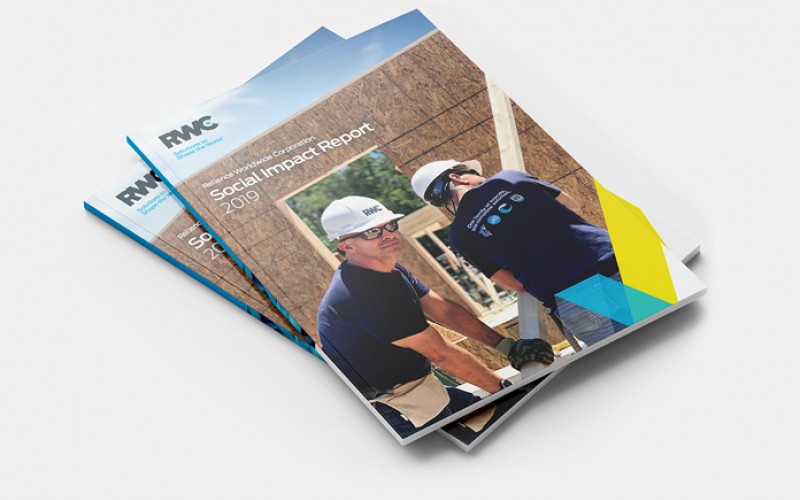 Making a positive difference in spaces where people live, work, learn and play
Making decisions with sustainability in mind
Running our business responsibly is key to its long-term sustainability; the decisions we make have consequences for the economy, society and the environment. Our approach to corporate social responsibility helps us to ensure that those consequences are positive, adding value for our customers, employees, wider communities and shareholders.
Many of our products have a sustainability objective at their heart, including thermal mixing valves, temperature and pressure valves, push-to-connect technology and StreamLabs' smart home water monitoring system. As well as designing products to improve safety, wellbeing and energy efficiency, we acknowledge the role we play in shaping a more sustainable, just and equal world through the decisions we make. Whether that's sustainably sourcing raw materials, implementing lean manufacturing practices, ethical management of our supply chain, or simply putting our minds together to help communities overcome challenges.
A better world for the next generation
Environment at heart
Big businesses can't exist without a big impact on the environment. Or can they? At RWC, we never bite off more than we can chew. So, when we grow, we grow responsibly.
Our industrial-scale facilities are both a strong strategic advantage but also a huge responsibility. We continually invest in reducing our carbon footprint, across our 15 manufacturing sites, 24 distribution centres and 5 R&D hubs worldwide.
To shape a better world, we abide by the following principles: recycling, zero waste, renewable energy and lean manufacturing. We also take our sustainable thinking beyond the industry expectation and develop technologies helping solve some of the looming environmental problems, today and into the future. Be it solutions designed to optimise the consumption of energy, or innovations created to make the use of water more efficient and less wasteful, we always pioneer inventions with sustainability at heart.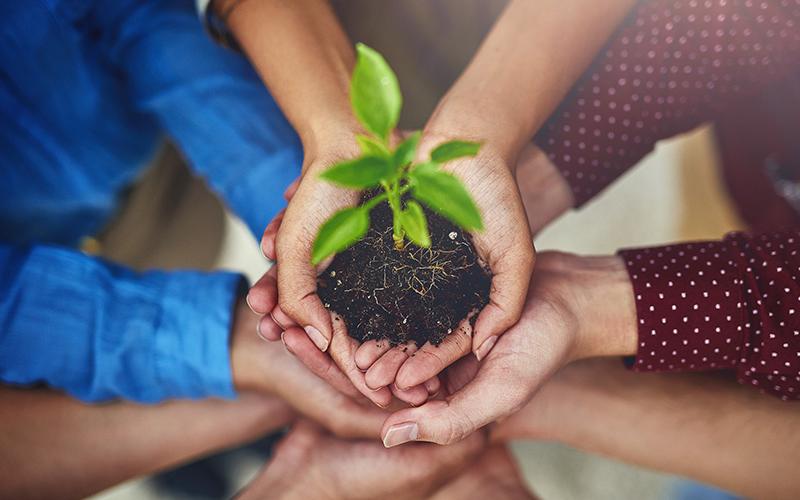 How we measure up
Every action has an impact and we encourage our teams across the globe to always think green in every decision they make. Here are some of our latest initiatives: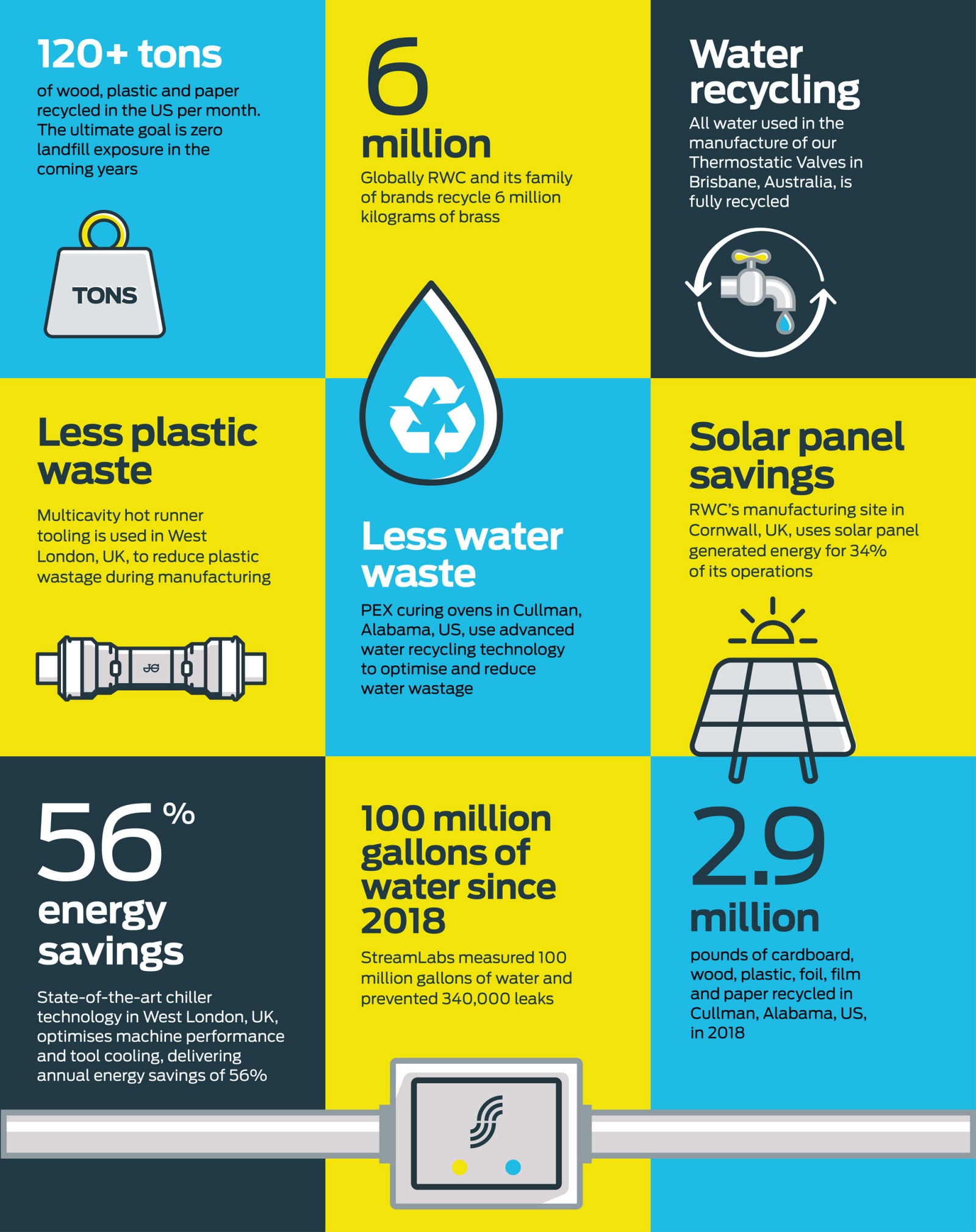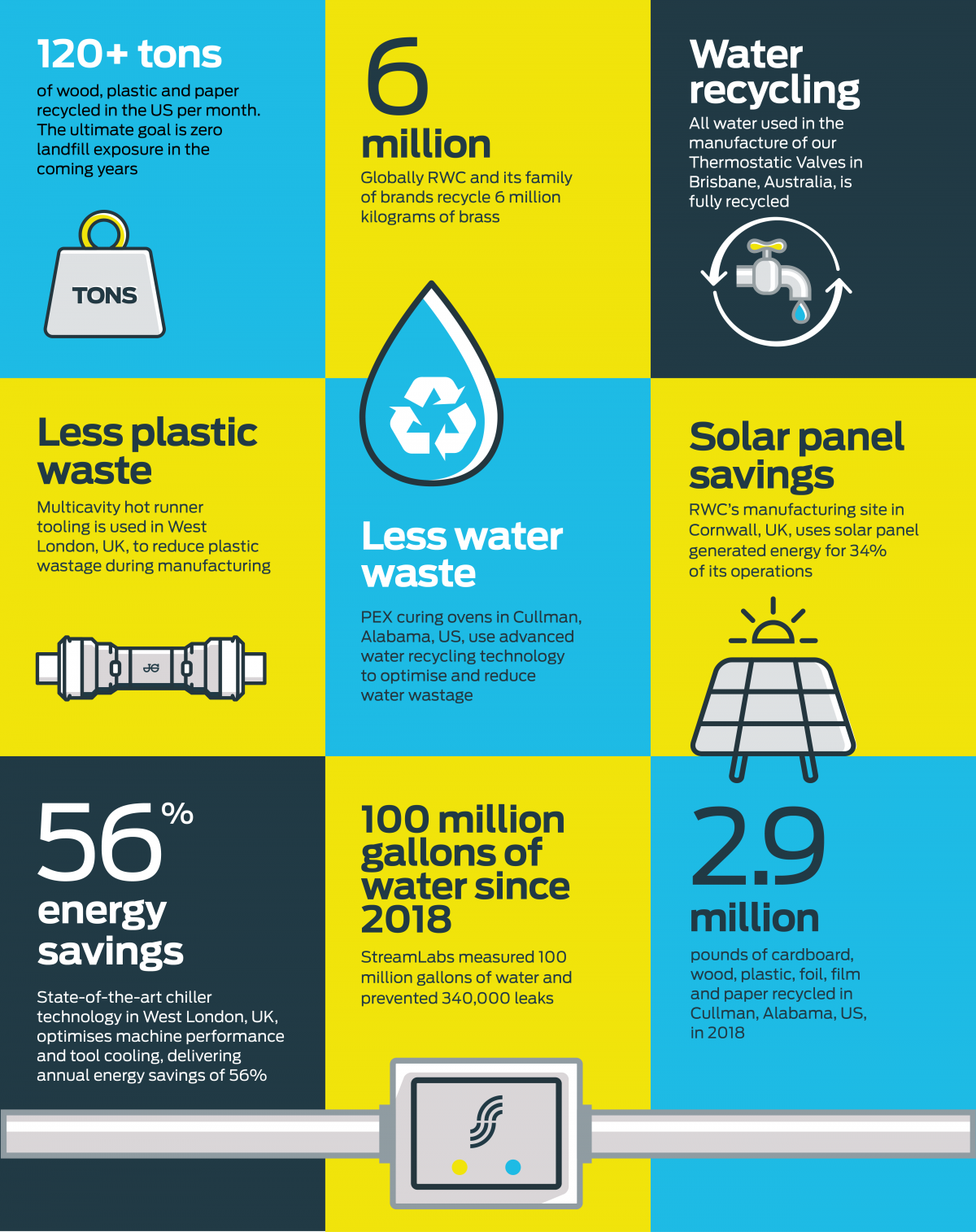 Communities at heart
At RWC, we are a company with a cause. No matter how big we get, we will always care for our communities. We were a family-run business for decades, and it's these deep-rooted values of honesty and integrity that have enabled us to mature into the successful, influential group we are today.
We are open, ethical and responsible, having got involved with a wide range of social and philanthropic causes over the years. We're authentic, staying true to our values of passion and integrity, and ensuring we always strive to shape a better world – whether that's helping the disadvantaged, providing access to infrastructure, water and sanitation, or promoting education and gender equality.
Above all, we are a group of individuals who care. Our people are continually encouraged to make a difference in their local communities, as well as participating in companywide initiatives across the globe, where they are supported to invest their time, talent and energy to shape a better world for today and tomorrow's generations.
We believe that our global RWC community has the potential to bring change in every corner of the world and here are some examples of doing just that: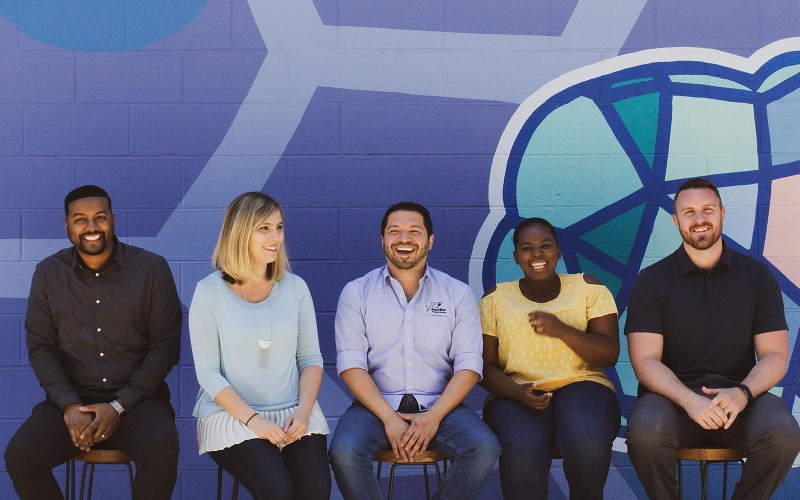 Habitat for Humanity
A global non-profit organisation supporting impoverished families to build and improve places to call home, Habitat for Humanity is currently present in nearly 70 countries, having helped more than 13.2 million people improve their living conditions since 1976.
For the past three years, RWC Atlanta has participated in Habitat for Humanity's Builder's Blitz – an initiative where a home is built for a family over the course of 8 days. RWC's employees are encouraged to take part in a number of tasks ranging from installing windows, through to putting up the roof and nailing on siding –  a great way to have our teams give back to the community by dedicating a part of their time to this life-changing cause.
The Orange Door Project
The Home Depot Canada Foundation is committed to the cause of putting an end to youth homelessness in Canada, affecting tens of thousands of young people every year.
We are determined to change that by supporting The Orange Door Project - Home Depot Canada Foundation's initiative to bring housing and hope to homeless youth.
For the past 8 years, RWC Canada has been supporting the Home Depot Foundation through fund raising and volunteering. Our Canadian team is proud to be a part of these community efforts that have collectively contributed $10 million, helping more than 300 community partners improve housing options for homeless youth, as well as funding life-skills development programmes.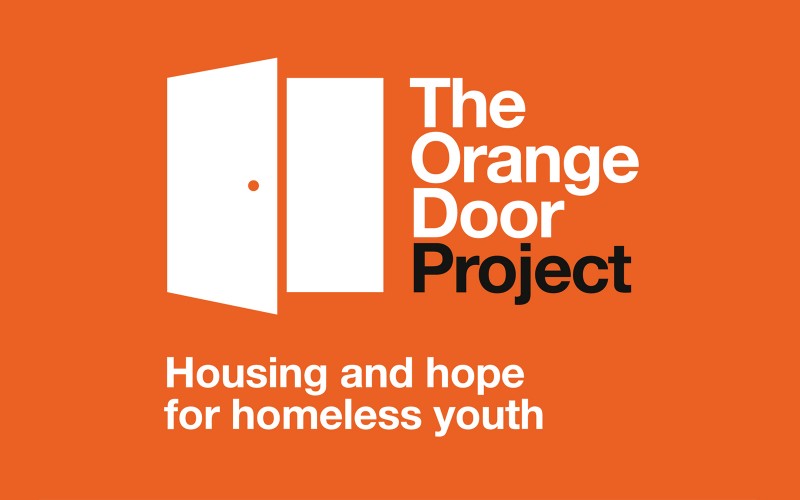 RWC Modern Day Slavery Statement 2020
Read our latest Social Impact Report